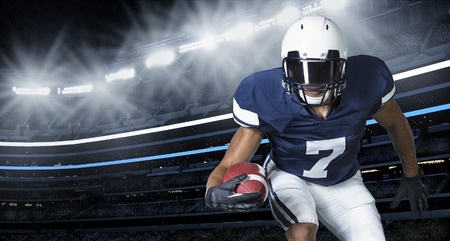 The Houston Texans have not exactly been "road warriors" this season. Rather, they have been more like "road worriers." At the moment, they are clinging to a half-game lead in the AFC South, so they are going to have to show something in one of the toughest venues in the National Football League. On Sunday they travel to Lambeau Field to take on the Green Bay Packers, who are in a position where they almost have to win out. Game time is 1 PM ET, and if you are a VietBet customer, you can place wagers even after the opening kickoff, challenging the NFL betting odds in real time through the wonders of Live Betting Ultra.
Texans vs Packers – NFL Betting Line:
In the NFL betting odds posted on this game by the people at VietBet, the Packers are favored by at full touchdown:
Green Bay Packers -7 (+100)
Houston Texans + (-120)
Over 45.5 points -110
Under 45.5 points -110
Join Vietbet NOW to bet on the Texans vs Packers online! Enter promo code VIET35 good for a 35% Welcome Bonus up to $1,000.

Texans vs Packers – CJ's Take:
The Texans have only one road win to their credit, and that took place against the Jacksonville Jaguars – a close shave at that (24-21). They are not really "together" on offense, and a lot of that has to do with the inconsistent play of quarterback Brock Osweiler, who is still a work in progress after signing that big three-agent contract in the off-season. Osweiler seems petrified about getting the ball down the field, and as a result has averaged only 5.8 yards per attempt, one of the lowest figures in the NFL. He got picked off three times last week against San Diego, which brings his total up to 13 for the season, and no one in the league has more than that.
The Packers lost four games in a row until visiting the City of Brotherly Love last Monday night and beating the Philadelphia Eagles by two touchdowns. They have had all kinds of problems achieving balance on offense, because of injuries at the running back position, but Aaron Rodgers has soldiered on, with 27 touchdown passes.
Rodgers completed 30 out of 39 passes against the Eagles, and the Green Bay offense had 25 first downs, achieved a 71.4% conversion rate on third down and held the ball for almost 35 1/2 minutes. It is probably premature to say that they are starting to surge at the right time, but Rodgers, who caught much criticism because of his 6.8-yard per attempt average – second lowest of his career – has really been the glue that held this team together, to the extent that it HAS been held together.
For change, the Packers were not burned on defense by the Eagles and rookie quarterback Carson Wentz, and Damarious Randall, the cornerback who has been fighting off injuries, had seven tackles upon returning to the lineup. VietBet patrons know that when they are facing Osweiler, it is someone at about the same stage of development as Wentz.
The bad news for Houston is that DeAndre Hopkins has not really broken loose too much this season, as the wide receiver has exceeded 75 yards only once in eleven games. The good news is that rookie Will Fuller got involved a little bit more the offense last week, catching four passes for 60 yards. Over the previous seven games, he had averaged less than 30 yards. But the Texans have to run the ball with some success (with Lamar Miller), and Green Bay has, on an overall basis, been pretty solid there, giving up just 90 yards per game and 3.8 yards per carry.
By Charles Jay
If you're looking for a sports betting experience like no other, come to VietBet, where you can get reduced juice, along with Live Betting Ultra and a number of ways to make deposits, including your Visa card, person-to-person transfers and the virtual currency of Bitcoin!
Click here to read our review of the Vietbet online sportsbook.