The Longhorns Seeking Revenge Over The Fighting Irish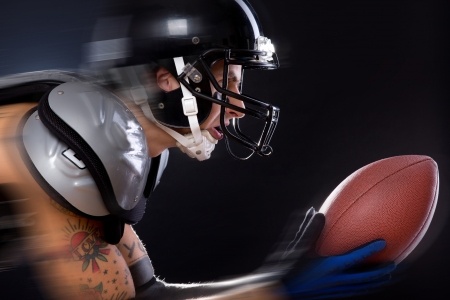 There is very little question that the Texas Longhorns have been thinking about last year's game against Notre Dame for quite some time. In that contest, they were humiliated so badly that it raised very serious questions about how much decline the program was in. The truth of the matter is that injuries have really affected Charlie Strong during the first two years of his tenure in Austin, but there is a school of thought that says in his third year, when he has a lot of players on hand that he recruited, he will meet with a lot more success. Texas gets his chance for revenge over the Fighting Irish on Sunday at 7:30 PM ET at Texas Memorial Stadium and customers at BetAnySports should know that even after the opening kickoff, they can continue to place their wagers through the facilities of Live Betting Ultra.
Notre Dame vs Texas – BetAnySports NCAA Football Betting Line:
In the betting odds posted on this game by the people at BetAnySports, Notre Dame is laying points on the road:
Notre Dame Fighting Irish -3.5
Texas Longhorns +3.5
Over 60 points -110
Under 60 points -110

Strong has compiled records of 6-7 and 5-7 in his first two seasons at the helm. This is one of the more prestigious jobs in college football, and there were big shoes to fill when Mack Brown stepped down. He has a quarterback situation that, as of this writing, was not completely settled. Blue-chip freshman Shane Buechele and Tyrone Swoopes were competing for the starting job, and the signal-caller who spent most of the time behind center last season, Jerrod heard, has now been moved to the wide receiver spot.
Notre Dame is missing a lot of players for certain, as seven of their stars from last season were taken among the first 103 picks in the NFL draft. But one thing about Brian Kelly is that he has recruited well, and he knew how to handle a slew of injuries that hit this team last year. This season, he's got a choice at quarterback, and he has indicated in a recent press conference that he will probably use both of them in this game – perhaps putting them on the field at the same time in certain situations.
When they opened last season, Notre Dame rode the arm of Malik Zaire, who completed 19 out of his 22 passes for 313 yards in a 38-3 victory. Notre Dame had the yardage edge by a huge margin (527-163) and they had 30 first downs to just eight for Texas. Zaire got hurt in the next game, and freshman DeShone Kizer came in and threw for 2884 yards and 21 touchdowns. Notre Dame also lost their top running back and several players on the defensive side. But they were good enough that they lost by only two points at Clemson, in a game they probably should have won, and then were victimized by a last-second field goal by Stanford in another two-point loss. Otherwise, they may well have been playing in the four-team playoff for the national title.
BetAnySports patrons who follow the Texas program closely might know that they have not produced a 1000-yard rusher in the last eight years. But they have a pretty good combination going out there, with the D'Onta Foreman and Chris Warren. Buechele had a big spring game at quarterback, and maybe he is the answer for Strong behind center
Notre Dame lost Butkus award winner Jaylon Smith in the second round to the Dallas Cowboys (and injury might sideline him for the whole season), but they were without nose tackle Antwon Jones for the most part. Jones tore an MCL, missing the regular season, and then came back in the Fiesta Bowl, where he injured his foot. He seems healthy in fall practice and will be a big difference-maker along the line. Kelly's defense gave up 4.6 yards per carry last season, and that is not going to keep Notre Dame near the top of the heap.
Meanwhile, Texas, which has a budding superstar at linebacker in Malik Jefferson (Big 12 freshman defensive player of the year last season) will bring back eight members of its starting stop unit. And as far as overall personnel is concerned, the scandal at Baylor gave them a big break, as they were able to land five blue-chippers who were relieved of their commitment to the Bears. So it is probably fair to say that Strong has his best collection of people, by far, in his three seasons in Austin.
BetAnySports is your ticket to a lot of fun in sportsbook betting this college football season. You can get reduced juice wagering, as well as great live in-game action through Live Betting Ultra. They also offer a number of creative the payment options, including your Visa card, a person-to-person transfer or the virtual currency of Bitcoin. So there is no reason not to sign up NOW!
Click here to read our review of the BetAnySports online sportsbook.
By Charles Jay