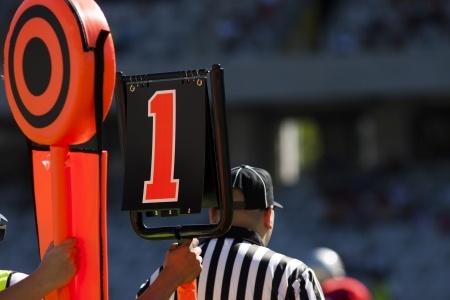 The New York Giants are on a roll right now, and that is putting them in pretty good position for a playoff spot, even if it isn't as the NFC East champions. They hope to extend their winning streak to six games on Sunday as they take on the Cleveland Browns in a game that is set to begin at 1 PM ET at FirstEnergy Stadium. If you are a VietBet customer, you can get reduced juice when you make your wager, and then continue your action even after the opening kickoff with the help of Live Betting Ultra.
Giants vs Browns – NFL Betting Line:
In the pro football betting odds posted on this game by the folks at VietBet, the Giants are the road favorites, naturally:
New York Giants -6.5 (-120)
Cleveland Browns +6.5 (+100)
Over 44 points -110
Under 44 points -110
Join Vietbet NOW to bet on the Giants vs Browns game online! Enter promo code VIET35 good for a 35% Welcome Bonus up to $1,000.

The Giants have rallied to win five straight, but there is absolutely no room for them to let up. At 7-3, they are still two games behind the Dallas Cowboys in the NFC East, and with Washington's victory on Sunday night against Green Bay, they are just a half-game ahead of the Redskins. But at the moment they have the best record of any prospective wild card team.
Cleveland slipped to 0-11 with a rather lackluster 24-9 loss to the Pittsburgh Steelers last Sunday. And they lost their starting quarterback yet again. Cody Kessler had to exit with a concussion, so Josh McCown gets the start again this week after going 14-for-27 in relief. There is some talk that Robert Griffin III, who was hurt in the opener, might be ready to play soon. It is truly hard to keep ANY quarterback healthy with the way the offensive line is playing. They allowed EIGHT sacks against the Steelers.
The ineptitude of Cleveland's offensive line extends to the ground game as well. It's hard to believe that at some point they led the league in rushing, but that has become a distant memory by now. Isaiah Crowell has managed only 24 yards per game over his last seven contests. So really, where is the offense going to come from? There have been bright spots; tight end Gary Barnidge is usually solid, and Terrelle Pryor, the converted quarterback, has been a pleasant surprise at wide receiver. He'll also be in a good mood if his Ohio State Buckeyes beat Michigan on Saturday. Rookie Corey Coleman has the potential to help McCown get the ball down the field but has to be called upon more.
This is not a good time to play the Giants, because as VietBet patrons know, the defense is jelling. The team spent plenty of money in the off-season to revamp what was the worst stop unit in the league in the 2015 season, and acquisitions like cornerback Janoris Jenkins and defensive tackle Snacks Harrison have been superb. Landon Collins has led the team in interceptions, tackles and sacks for much of the year, and now Jason Pierre-Paul, who has been playing with enthusiasm all season, is starting to flash some previous form, as he had 2.5 sacks and five tackles against Chicago.
Could the Browns be headed to a truly awful place – in other words, to 0-16? It would appear to be altogether possible. They have made a commitment to analytics, hiring sabermetician Paul DePodesta as a football executive, but these experiments don't always bear immediate fruit, and someone like Hue Jackson, who may or may not be on board with this overall plan, may become a casualty. After all, if you can't win a game, you can't make much of a case for yourself.
By Charles Jay
Pro football betting is a lot of fun at VietBet, where you can get reduced juice, which allows you to avoid having to lay the customary -110 when you make a wager. Don't forget about the great free play bonus, as well as the availability of Bitcoin to make deposits. And the payouts are about as fast as anybody in the industry, if not faster!
Click here to read our review of the Vietbet online sportsbook.