Cowboys vs Titans Odds – Week 9 Monday Night Football Betting Preview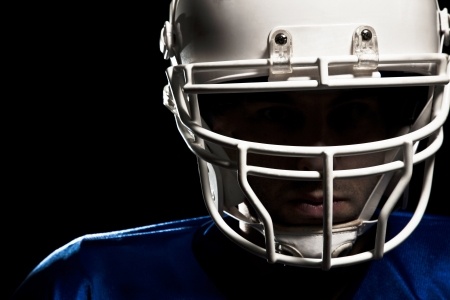 One of the things people have constantly been mentioning about the Dallas Cowboys is that they had not been able to replace Dez Bryant in the starting lineup. But now they have taken a step to address that situation, so let's see whether there is some more life in their offensive attack as they play host to the Tennessee Titans on Monday night football, beginning at 8:15 PM ET at AT&T Stadium in Arlington, TX.
Remember that if you are a VietBet customer, you can place wagers even after the game has begun, if you access the state-of-the-art software of Live Betting Ultra.
Cowboys vs Titans:
In the Monday night football betting odds on this game, as they are posted at VietBet, the Cowboys are favored:
Dallas Cowboys -5.5
Tennessee Titans +5.5
Over 40 points -110
Under 40 points -110
Join Vietbet NOW for Cowboys vs Titans Odds online.
US PLAYERS WELCOME!
Enter promo code VIET35 good for a 35% Welcome Bonus up to $1,000.

Cowboys vs Titans Odds – CJ's Take
The thing that was interesting, and kind of perplexing, about the Cowboys is that after they released Bryant, they didn't take a positive step toward replacing him with a "#1 receiver." Instead, they brought in a rookie (Michael Gallup) and veterans like Allen Hurns and Tavon Austin. But they didn't get the real "go-to" guy for QB Dak Prescott; the best receiver appeared to be a slot guy like Cole Beasley. But last week they reached out and acquired Amari Cooper from the Oakland Raiders, who appeared ready to deal all their players. Cooper is a two-time Pro Bowl performer, and after trading a first-round pick in 2019 for him, one can expect he is going to have a prominent role right away for this team that currently sits at 3-4, both straight-up and against the spread.
The Titans' offense has sputtered for the most part, as they have scored just 31 points over their last three games, all losses. The offensive line has admittedly been dealing with injury, but it is still a downer for first-year head coach Mike Vrabel that the Titans (3-4 SU, 4-3 ATS) have allowed quarterback Marcus Mariota to be sacked 23 times and have created room for just 3.9 yards per rushing attempt.
And speaking of the ground game, the most reliable weapon the Cowboys have had is Ezekiel Elliott, who is on his way to a big season with 4.7 yards per carry and 619 yards. So this creates a burden for the Tennessee defense, which has allowed 112.3 yards a game on the ground.
Ideally, Cooper should be the perfect complement to Beasley, as far as an inside-outside duo is concerned. And theoretically, this should open up things for the whole offense. We haven't necessarily been crazy about what Prescott's been able to do, but he's gone without a turnover the last couple of games. The 20-17 loss to Washington last time out (before the bye) was a bitter pill to swallow, especially as a field goal attempt at the end of the game that could have tied it hit the upright. But they have been pretty impressive at home, beating the New York Giants (20-13), Detroit Lions (26-24) and the Jacksonville Jaguars (40-7).
There are two questions here – whether they can create some distance between themselves and a quality opponent, and whether Tennessee is indeed a quality opponent. They beat Philadelphia and Jacksonville, two of the NFL's "final four" teams last year, but the Eagles and Jaguars haven't been the same squads this season. And when you lose to the Buffalo Bills without a touchdown, then turn around and get shut out by Baltimore, that isn't a real good sign.
And it shouldn't really be that way. Remember that the Titans not only got to the playoffs last season, they won a road game in the wild card round (at Kansas City). And although DeMarco Murray isn't there, they still have former Heisman Trophy winner Derrick Henry and pass catcher deluxe Dion Lewis in the backfield. But in a sense, their dilemma is very similar to what Dallas' was, in that they don't have any wide receivers who can scare the hell out of anybody. And there have to be some doubts as to whether they have the right guy to get the ball to them. Tennessee is right down near the bottom of the league in yards and points per drive, and they have been real under-achievers in the red zone (29th in TD percentage), which used to be a place where Mariota excelled. This year he is 52.4% accurate inside the opponent's 20-yard line, with a QB rating of 78.0.
While the Titans look like a team that is somewhat stagnated on offense, the Cowboys, who already have one of the premier running backs in the game, have taken a step to improve. And that might be an important difference here.
Make your Monday nights great at VietBet, where you not only get reduced juice, which offers better odds, but also Live Betting Ultra, which can keep you an active wagering participant throughout the game……….. Also remember that there are all kinds of props, exotics, halftime bets, team totals and so forth for you to enjoy………… Make your deposits using Visa, person-to-person transfers (like Western Union) or the virtual currency of Bitcoin, which is fast and easy with their automated system, and NEVER incurs a transaction fee!
Click here to read our review of the Vietbet online sportsbook.
By Charles Jay