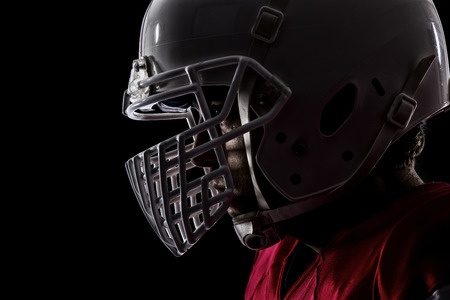 The Baltimore Ravens have an opportunity to win the AFC North if they can emerge victorious in their two remaining games. So obviously it is crucial that they score a win over the Pittsburgh Steelers, in a game that begins at 4:30 PM ET on Sunday at Heinz Field. This is a special NFL Network presentation, and while VietBet customers are tuning into the game, they can place wagers in real time using the facilities of Live Betting Ultra.
Baltimore Ravens vs Pittsburgh Steelers – NFL Betting Line:
In the NFL betting lines posted on this game by the people at VietBet, the Steelers, at home, are the favorites:
Pittsburgh Steelers -5
Baltimore Ravens +5
Over 44.5 points -110
Under 44.5 points -110
Join Vietbet NOW to bet on the Baltimore Ravens vs Pittsburgh Steelers online! Enter promo code VIET35 good for a 35% Welcome Bonus up to $1,000.

Baltimore Ravens vs Pittsburgh Steelers – CJ's Take:
The Ravens have won five out of their last seven games, and it is obvious that if they are healthy, they can be contenders. Last year they had to put 20 players on injured reserve, and that is something they'd like to forget. But now they've got QB Joe Flacco going down the field a little more, and the running game has perked up. They like the combination they have with Terrence West and rookie Kenneth Dixon, but they will be going up against a Pittsburgh defense that is in a much better place than it was earlier in the campaign.
The Steelers have won five straight, and during that period of time they have given up just 60 points. What they need to do is remain consistent in the secondary, and put a lot of pressure on the rather immobile Flacco, who has been sacked 28 times.
The first meeting between these two teams was a defensive battle, with the Ravens and Steelers combining for only 28 first downs. And neither one of them got close to the 300-yard mark. So which side brings the better stop unit? Well, the argument can be made that Pittsburgh has become much more competitive in that area, although the metrics point toward Baltimore, which has allowed only 3.5 yards per carry and 82 rushing yards a game. Still, Baltimore will have its hands full with Le'Veon Bell, who has 1146 yards on the ground and 601 yards in receptions, despite missing the first three games of the season with a suspension.
And as VietBet patrons know all too well, the connection between Ben Roethlisberger and Antonio Brown is potentially deadly. Big Ben has 26 touchdown passes and is being protected a lot better than he has in the recent past, suffering only 17 sacks. The main target, by a country mile, is Brown, who has 96 receptions for 1188 yards. However, this team got bogged down in the red zone against Cincinnati last week, as Chris Boswell had to kick six field goals in the 24-20 win. And Pittsburgh did it the hard way, coming back from 14 points down.
The Steelers are 9-5 straight-up and against the spread, while the Ravens are 8-6 straight-up and 6-8 ATS. In the overall scheme of things, Baltimore is tied with the Tennessee Titan, Denver Broncos and Houston Texans in terms of their won-lost records, and they are all a game behind the Miami Dolphins, so it is probably safe to say that if the Ravens lose this game, they can kiss the playoffs goodbye. However, if they are able to win, they can clinch the division by going to Paul Brown Stadium and beating the Bengals next week, while Pittsburgh worries about getting "help" from other teams in its quest for playoff spot.
By Charles Jay
VietBet helps you gain a lot of value in your NFL betting, by offering reduced juice, which helps you avoid laying the standard -110…… Also, you're in for a lot of thrills with Live Betting Ultra, which makes you practically a participant even after the game kicks off…… Remember that you can deposit with your Visa card, person-to-person transfers (like Western Union) or the virtual currency of Bitcoin, which is fast and easy with their automated system, and never incurs a transaction fee!
Click here to read our review of the Vietbet online sportsbook.