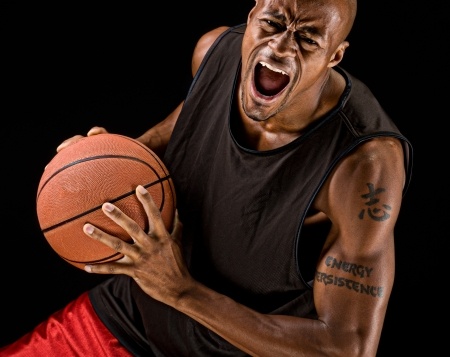 Out of the four teams going to the University of Phoenix Stadium in Glendale, AZ for the Final Four, the biggest surprise has to be the South Carolina Gamecocks, who were one of three SEC teams to make the Elite Eight. They had to defeat a conference rival, the Florida Gators, to get here, but they have earned their trip, without a doubt. You often hear about teams that "gel" at tournament time, and South Carolina has to be considered one of them. They have had one of the more consistent scorers in the Big Dance, along with an aggressive, hard-nosed style of defense that has propelled their rise.
VietBet customers will have the chance to get great NCAA Tournament odds with reduced juice, and after the games tip off, they have an opportunity to stay involved in the action, as they use the state-of-the-art software available through Live Betting Ultra.
Final Four Betting Lines:
Let's take a look at the odds on each of the teams left in the Final Four, as they have been laid out by the people at VietBet:
North Carolina +141
Gonzaga +170
Oregon +500
South Carolina +950
Join Vietbet NOW for online Final Four Betting Lines! Enter promo code VIET35 good for a 35% Welcome Bonus up to $1,000.

Final Four Betting Lines and Preview – South Carolina Gamecocks:
South Carolina is coached by Frank Martin, who formerly held the job at Kansas State, and his style is to go after the opponent defensively. Right now the Gamecocks are ranked #2 in the nation in Adjusted Defensive Efficiency, and they are also known as a team that forces turnovers, doing so on 24.5% of all possessions. That's fourth best in the country. And they are very good covering the perimeter, allowing just 30.1% from three-point range. That will mean something, for example, going up against Gonzaga, which is a very sharp shooting squad.
Perhaps what is been most surprising about South Carolina is the fact that they have exhibited some genuine explosiveness on offense. They came into the NCAA Tournament shooting only 41.6% as a team, but they have been well above that in three of their four tournament games. They scored 54 points in the second half against Marquette and 65 in the second half against Duke. So as you might imagine, this is what you can comfortably be referred to as "second half team." Even against Florida in the Elite Eight, they scored 44 of their 77 points in the second half.
The ringleader as far as offense is concerned is 6-5 guard Sindarius Thornwell, who was named the SEC player of the year and has averaged 25.8 points per game in the tournament. None of this should be a surprise for VietBet patrons who have observed South Carolina the season, as they have seen Thornwell go off for 34 points against Kentucky and 44 against Alabama. He knows how to attack the basket and draw contact, and because of his size, he is going to be a matchup problem for anyone who guards him.
Thornwell has gotten some help; the other guards in this three-guard offense PJ Dozier, who has averaged 15 points per game in the tournament, and Duane Notice. But Chris Silva, one of the forwards, as, very big for the Gamecocks, averaging 7.8 rebounds. Martin can also mix it up by putting his backup point guard Rakym Felder into the game. Felder provides some long-distance potency, hitting 40% from three-point range, and he scored 15 points in the 88-81 victory over Duke.
The guy who might be most important against Gonzaga and its pair of seven-footers is Estonian freshman Maik Kotsar, who is bound to see more playing time than usual. Foul trouble is something the Gamecocks have to stay out of because all three of the other teams in this Final Four can hurt you on the inside.
VietBet customers get a lot of advantages, including a generous free play bonus, reduced juice, which helps with better NCAA Tournament odds, and the opportunity to place wagers in real time while the game is in progress, as they access Live Betting Ultra…… If you want to make a deposit, you get choices, including your Visa card, person-to-person transfers (like Western Union) and the virtual currency of Bitcoin, which is fast and easy with their electronic system, and never, ever incurs a transaction fee…… And when these people pay out, they do it as fast as anyone in the industry!
Click here to read our review of the Vietbet online sportsbook.