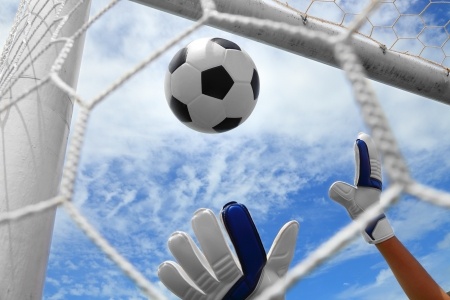 Struggling Manchester United heads to Wales this Sunday, November 6th to take on Swansea City at the Liberty Stadium. United was held to a 0-0 draw at home at Old Trafford by newly-promoted Burnley last weekend and then dropped a decision to Fenerbahce in the Europa League on Thursday. Meanwhile, Swansea came out on the wrong end of a 3-1 decision at Stoke City.
Swansea City vs Manchester United – Pinnacle Soccer Betting Line:
Pinnacle currently lists Man United as the favorites to win the game at -136 with Swansea +414 and a draw at +303

Swansea City vs Manchester United – Head to Head:
These two clubs met twice in league action last season with each team winning their home game by a score of 2-1. Swansea has won four of the last six encounters, but also just four of the last 13. The teams have played eight straight games without a draw and have drawn just once in the last 12 meetings. Overall, these two sides have met just 27 times in the past with Man United winning 12, losing 10 and drawing the other five.
Swansea City – A Closer Look:
Swansea City is still struggling even with new manager Bob Bradley of America at the helm. Bradley took over the squad a few weeks ago when he became the first ever U.S. born manager in the Premier League. The team dropped a 3-1 decision on the road to Stoke City last weekend and has dropped all the way down to 19th-place in the 20-team league. They have just five points on the campaign from one win, two draws and seen defeats with nine goals scored and 18 allowed.
Swansea sits 18 points behind the league leaders and is still five points away from digging out of the relegation zone. Bradley also has some injury concerns for the weekend as defender Kyle Naughton and forward Jefferson Montero are questionable and midfielder Nathan Dyer isn't expected back until later in November. The Swans lone win came in their season opener when they beat newly-promoted Burnley 1-0 on the road back on August. They did manage to beat Peterborough United in the League Cup 10 days later, but are now winless in their last nine games in all competitions.
Manchester United – A Closer Look:
Manchester United sits in eighth place in the Premier League after 10 matches with 15 points on four wins, three draws and three defeats. United has 13 goals to their name and has allowed 12 against. Their last Premier League outing resulted in a 0-0 draw with Burnley at home last weekend. They then lost 2-1 to Fenerbahce on the road in the Europa League on Thursday to add to their miseries. In addition, controversial manager Jose Mourinho has been suspended by the league for the game in Swansea on Sunday. United won their first three league games of the season, but has just won win in their past seven league outings along with three defeats and three draws. The lone victory was a 4-1 home triumph over reigning champions Leicester City.
However, they have five wins in their past 10 games in all competitions. These include a pair of victories in the Europa League as well as beating Northampton and Man City in the League Cup. Mourinho has a few players listed on the squad's on the injury list. Forward James Wilson may miss the entire season after undergoing knee surgery while defender Phil Jones also has a knee problem and isn't expected back until the end of the month. Defender Eric Bailly is out until December while defender Antonio Valencia and midfielder Paul Pogba are question marks. However, midfielder Anthony Martial should be healthy.
Swansea City vs Manchester United – Takeaway:
Manchester United has struggled against Swansea over the years with just 12 wins in their 22 meetings. New manager Jose Mourinho doesn't appear to be much better than his predecessors David Moyes and Louis van Gaal. Some fans will be calling for his dismissal if they lose on Sunday. United needs all the points they can get to challenge for a Champions League spot and Swansea needs them to climb out of the relegation zone. So hopefully both teams will be going for all three points.
By Ian S. Palmer