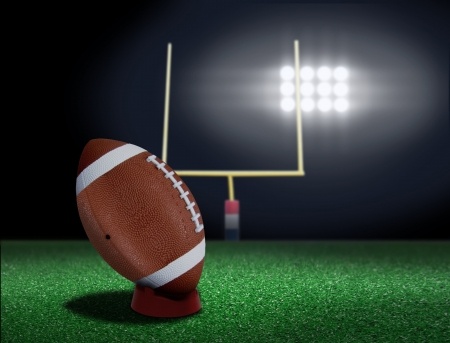 The New England Patriots have been to six Super Bowl games out of the last 15, which may not be all that important, except for the fact that there has been a constant throughout all of it – head coach Bill Belichick and quarterback Tom Brady. Because of this, some people evaluating the Super Bowl odds for this Sunday's game go into it with more confidence than they might otherwise. The duo has won four world championships together, all of which were by small margins, and they'll try to get "one for the thumb" when they face off against the Atlanta Falcons, in a 6:30 PM ET kickoff at NRG Stadium in Houston. VietBet patrons can stay involved with the action even after the game kicks off, placing wagers in real time through the mechanism of Live Betting Ultra.
Falcons vs Patriots – Super Bowl 51 odds:
In the Super Bowl 51 odds posted on this contest by the people at VietBet, New England is laying points:
New England Patriots -3
Atlanta Falcons +3
Over 58.5 points -110
Under 58.5 points -110
Pats to Win -155
Falcons to Win +135
Join Vietbet NOW for Super Bowl 51 odds online! Enter promo code VIET35 good for a 35% Welcome Bonus up to $1,000.

Super Bowl 51 – CJ's Take:
Atlanta may have been #1 in the National Football League in scoring this season, but New England was second, and the Patriots have the added attraction of allowing fewer points than anyone in the league as well. But heading up that offensive attack was Brady, and he led his team to 13 wins in 14 games, after re-assuming the quarterback position. You see, Brady had to sit out four games at the beginning while on a suspension related to the "Deflategate" scandal, something that was delayed last year, but finally took hold. The Patriots showed their resiliency by winning three of the four games in which they had to use other quarterbacks, including third-stringer Jacoby Brissett, but once Brady took over again, it was like he had never been away.
Over the course of the regular season, he threw 28 touchdowns with only two interceptions, and that is a ratio that is better than anything that has been seen in the National Football League. It is such pinpoint passing that is definitely going to be a worry for the Falcons, as we do our analysis in anticipation of this game.
One of the things that has characterized Brady through the years is his ability to improvise, with whatever set of receivers he has at his disposal. There is really nobody on the roster you could consider All-Pro caliber, but they are productive nonetheless. And while his counterpart in this game, Matt Ryan, threw touchdowns the 13 different receivers this season, an NFL record, Brady can also spread it around. What he likes to do more than anything else is toss out short passes and led his receivers run with the ball. That was a strategy that didn't work too badly a couple of years ago when the Patriots defeated the Seattle Seahawks, a team with the defensive coordinator who is now in charge in Atlanta – Dan Quinn.
VietBet patrons saw Brady threw the ball 50 times, averaging only about six yards per pass, but he had 37 completions and kept his team out of bad third-down territory. If Atlanta takes a similar approach under Quinn that he did with Seattle a couple of seasons ago, though have trouble preventing New England from moving the chains. Remember that Brady throws a lot of passes to his running backs – James White and Dion Lewis – and aside from the smaller guys like Julian Edelman, he now has a couple of people who can take it down the field, in Chris Hogan and Michael Floyd. The acquisition of Floyd was particularly interesting, in that Belichick picked him up after the Arizona Cardinals had released him, the result of a DUI arrest. It would be quite a story if Floyd came up big, but you should not be surprised if either he or Hogan became a major story, since stretching out the Atlanta secondary would be much to this team's advantage.
On Super Bowl Sunday, there is no better place to be then VietBet, where you get a generous free play bonus, reduced juice to give you better Super Bowl LI odds and the opportunity to continue placing wagers during the game through the mechanism of Live Betting Ultra…… And you can deposit in a number of different ways, including your Visa card, person-to-person transfers (like Western Union) or the virtual currency of Bitcoin, which never incurs a transaction fee!
Click here to read our review of the Vietbet online sportsbook.