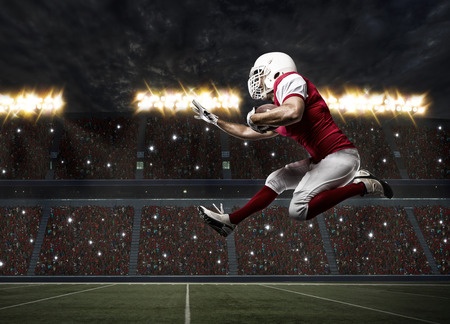 The Seattle Seahawks were involved in a game last week that many people might consider to be dreadful, but it did illustrate how good their defense can be. And now Drew Brees will try to penetrate that stop unit on Sunday, as Pete Carroll's team travels to the Big Easy to take on the New Orleans Saints in pro football betting that is set to get underway at 1 PM ET at the Superdome. Customers at VietBet can get more value with reduced juice wagering before the game starts, and then the action continues with Live Betting Ultra, which allows for real-time bets as the game is actually in progress.
Seahawks vs Saints – NFL Betting Line:
In the pro football betting odds that have been posted on this game at VietBet, the Seahawks are favored on the road:
Seattle Seahawks -2 (-120)
New Orleans Saints +2 (+100)
Over 48 points -110
Under 48 points -110
Join Vietbet NOW to bet on the Seahawks vs Saints game online! Enter promo code VIET35 good for a 35% Welcome Bonus up to $1,000.

Seahawks vs Saints – Betting Trends:
Seattle Seahawks:
Season record: 4-1-1 SU,3-3 ATS
The total has gone UNDER in 8 of Seattle's last 12 games
Seattle 11-3-1 SU in its last 15 games
Seattle 7-2-1 SU in its last 10 games on the road
The total has gone UNDER in 5 of Seattle's last 7 games on the road
The total has gone UNDER in 6 of Seattle's last 9 games when playing New Orleans
Seattle is 6-2 SU in its last 8 games when playing New Orleans
New Orleans Saints:
Season record: 2-4 SU,4-2 ATS
New Orleans is 2-4 SU in its last 6 games
The total has gone OVER in 4 of New Orleans's last 6 games
The total has gone OVER in 5 of New Orleans's last 5 games at home
New Orleans is 2-5 SU in its last 7 games at home
New Orleans is 5-10-1 ATS in its last 16 games at home
The total has gone UNDER in 6 of New Orleans's last 9 games when playing Seattle
New Orleans is 2-6 SU in its last 8 games when playing Seattle
Seahawks vs Saints – CJ's Take:
The Seahawks had an extremely rough time moving the football in their 6-6 tie with the Arizona Cardinals, in which they got to overtime in the first place when the Cards missed a chip shot field goal. The Seattle special teams came through, as Bobby Wagner leaped over the line to block a field goal, and Tanner McEvoy blocked a punt. But things were not happening on offense, and they will have to come up with a solution in the wake of left tackle Bradley Sowell's sprained MCL, which is going to sideline him for a few weeks.
The Saints lost 27-21 at Arrowhead Stadium to the Kansas City Chiefs, despite 463 yards of offense. Brees threw for 367 of those yards, and there is no doubt he has a lot of rapport with his receivers. But the guy who might have been his favorite is on the other sideline. Jimmy Graham was dealt to the Seahawks prior to last season, and only now is he really starting to find some chemistry with Russell Wilson.
Graham has 408 yards in receptions and leads the team with a 15.1-yard average per catch. He is not a hard guy to find, and he is invaluable for Wilson, who needs to get rid of the ball quickly to avoid sacks, because his knee and ankle injuries have not made him nearly as nimble as he used to be. The Seahawks are going to have the puzzle at left tackle, because George Fant, who took Sowell's place, was not getting the job done, and the only other real alternative is J'Marcus Webb. As has been said time and again, this offensive line is a work in progress.
Brees is ringing up big numbers once again – he leads the NFL in touchdown passes with 17, and his 2100 yards projects to a season that approaches 5000 yards. The Saints are fourth in the NFL in yards per drive. There is not a lot of balance in this offense, however; they have passed the ball more than two-thirds of the time. Their percentage of yards by way of rushing is less than 20%, and that's last in the league.
VietBet patrons know that the Seahawks will likely make it impossible for New Orleans to run, as they have allowed just 3.1 yards per carry. And Graham may find himself slowed down by an old teammate who has practiced against him hundreds of times. Coach Pete Carroll has said that Kam Chancellor is likely going to be in action this week after losing a couple of games to a groin injury.
This game matches up a team that is a close second in the category of points allowed (Seattle) with one that is dead last in that department (New Orleans). So it really comes down to Brees getting his passing yards. The Seahawks will suffer without Sowell, but the Saints have just nine quarterback sacks. And Seattle, which goes with s four-man rush most of the time, will be able to get extra people out in coverage.
Next up for both teams:
Seattle home to Buffalo Monday, November 7
New Orleans at San Francisco Sunday, November 6
By Charles Jay
VietBet offers a great experience, as you can get a generous free play bonus, not to mention reduce juice, which allows you to avoid laying the customary -110 in pro football betting………Bitcoin is now accepted for all transactions, as are your Visa card and person-to-person transfers…..And when it comes to paying out, they are among the fastest in the industry!
Click here to read our review of the Vietbet online sportsbook.