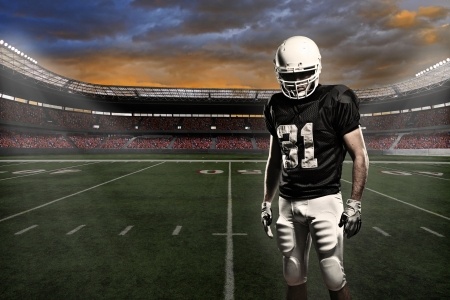 The Houston Texans will be hosting the Oakland Raiders in an AFC Wild Card game at Reliant Stadium this Saturday, January 7th. The Raiders had to settle for second place in the AFC West this season after losing 24-6 in Seattle in week 17. They finished the season at 12-4, but Kansas City took the division with the same record after downing the Chargers 37-27 in San Diego last weekend. Houston also lost their season finale, 24-17 to the Titans in Tennessee, but took the AFC South with their 9-7 record, which was what the second-place Titans also finished at. However, Tennessee failed to make the postseason. The Raiders and Texans played each other on November 21 in Oakland with the Raiders earning a 27-20 victory. Houston has won six of the last 10 meetings between the two.
Raiders vs Texans – bet365 AFC Wild Card Game Odds:
Point Spread: bet365 lists the Texans at -4 points at 20/21 with the Raiders +4 points at 20/23
Over/under: 36.5 points with both at 10/11
Money Line: the Texans are 1/2 to win with the Raiders at 17/10

Raiders vs Texans Betting Trends:
Oakland Raiders:
Season record: 12-4 straight up, 10-6 against the spread
The total has been over in seven of Oakland's past 10 contests
Oakland has gone 8-2 in their past 10 outings
Oakland has gone 6-2 in their past eight road games
The total has been over in four Oakland's past five games against Houston
Houston Texans:
Season record: 9-7 straight up, 6-9-1 against the spread
The total has been under in five of Houston's past six contests
Houston has gone 1-6 against the spread in their past seven games
Houston has gone 7-1 I their past eight home games
Houston has gone 1-3-1 against the spread in their past five home games
The total has been under in nine of Houston's past 12 home outings
The total has been over in four of Houston's past five meetings with Oakland
Oakland Raiders – A Closer Look:
Oakland has been averaging 26 points per game this season and allows an average of 24.1 against. Of course, the big news is that regular starting quarterback Derek Carr is out for the postseason with a broken leg and backup Matt McGloin suffered an injury against the Broncos last week. If McGloin isn't able to start against the Texans then look for rookie Connor Cook to get the nod. Cook doesn't have any playoff experience in the NFL. In fact, he has just one regular-season tilt to his name and that came in Denver last week. Cook completed 14 of 21 pass attempts for 150 yards with a touchdown pass ad an interception.
If Cook does play, he'll be glad to know that Oakland gave up the least amount of sacks in the league this season. He will also be helped out by the sixth-best backfield which averaged 120.1 rushing yards this campaign. When Oakland downed Houston in week 11 they faced Brock Osweiler as the Texans' quarterback, but they may be facing Tom Savage this time around. Savage has been the starter since week 15, but suffered an injury against the Titans last week, so it's unclear who'll get the assignment for Houston.
The Oakland passing defense conceded 257.5 yards against per game on average this season along with 117.6 yards against on the ground, so it's not exactly one of the league's best units. They're facing a low-scoring squad though as the Texans were ranked 28th in the league at just 17.4 points scored per game. The Raiders' Khalil Mack may be a difference maker since he racked up 73 tackles this season to go along with 11 sacks. Oakland has gone 7-3 over their past 10 road games.
Houston Texans – A Closer Look:
Houston has gone 8-2 at home in their past 10 games at Reliant Stadium and at 301.3 yards against per game on average, they have one of the league's best defenses. They don't score much though as their 17.4 points per game attests too. However, they allow 20.5 points against per outing. In reality, the Texans are basically a mediocre club, but will have the home-field advantage. As mentioned, we still don't know if it will be Osweiler or Savage at quarterback.
Whoever gets the start will be facing a Raiders' run defense which allowed 117.6 yards against per game this season. When the two teams met earlier in the campaign, Houston managed to rush for 124 yards as Lamar Miller led the way with a touchdown and 104 yards. The Texans will get a break this week as they won't be facing Carr and this should see their defense play up to par. The Raiders' offense is ranked seventh in the league for points scored, and the Texans' defense is ranked 11th.
Click here to read our review of the bet365 online sportsbook.