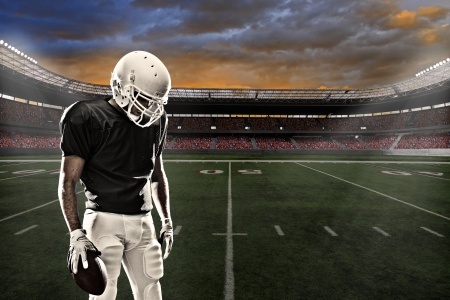 The Oakland Raiders went through what might be accurately characterized as a nightmare in their last game, and that's a memory they would like to race. Clearly, as a playoff squad last season, they have the ability to do just that. The Denver Broncos are trying to bounce back from a game they definitely felt they should not have lost. These teams will tangle at 4:25 PM ET on Sunday at Sports Authority Field in Denver, and as CBS televises the game, BetAnySports customers can place wagers in real time, using the state-of-the-art software from Live Betting Ultra.
Raiders vs Broncos Odds – 2017 Week 2 NFL Betting Line:
In the football betting odds that have been posted on this game by the folks at BetAnySports, the Broncos are favored at home:
Denver Broncos 3 (-115)
Oakland Raiders +3 (-105)
Over 46 points -110
Under 46 points -110

Join BetAnySports NOW for Raiders vs Broncos Odds! Enter PROMO CODE BAS30 to get your 30% SIGNUP BONUS up to $1000!
Raiders vs Broncos Odds – CJ's Take:
The Raiders lost by a 27-10 count to the Washington Redskins, but it was a much bigger disparity on the stat sheet. They were outgained by a 472-128 margin and went 0-11 on third down. Oakland, which is known for having one of the most potent offensive units in the league, managed only seven first downs against the Redskins.
Clearly, Denver is one of those teams that can induce a lackluster offensive effort on the part of its opponents. The Broncos obviously know how to pressure a quarterback, and they have some of the best secondary people in the league. Sometimes with them it's just a matter of getting some consistency out of the offense, and that means a strong game from Trevor Siemian, who is in his second year as a starter.
One of the things that was encouraging about Denver, even in a 26-16 loss to Buffalo, was that they got some mileage out of Jamaal Charles, the oft-injured running back who they signed to a bargain-basement contract in the off-season. He had 56 yards and a touchdown from his running back spot, and so there is some hope that there can be some real relief for CJ Anderson.
Thus far Siemian has had decent chemistry with his receivers. Demariyus Thomas has 236 yards, and Emmanuel Sanders caught seven passes for 75 yards against the Bills. Denver's defense can't necessarily be considered a disappointment; they have allowed the opposition to rush for only 2.6 yards per attempt, and have allowed only 5.6 yards per pass play. And interestingly enough, they have a huge advantage over their opponents on third down, converting 52.3% and allowing only 38.6%.
BetAnySports patrons might not be all that surprised to know that Oakland has allowed 51.2% success on third down, as the defense is, at best, a work in progress. The secondary has allowed almost 70% completions and does not have an interception yet. So who is going to step up for them? If nobody does, they could become also-rans in a hurry.
One of the things we take some interest in is how Amari Cooper and Michael Crabtree will manage in their matchups against Denver's cornerbacks. The Broncos are a team designed to negate big plays, so Derek Carr has a challenge in getting the ball down the field. In a big surprise, the Raiders have been penalized only 18 times in their three games, and let's not forget that they were rather impressive in the first two contests, scoring double-digit victories over the Tennessee Titans in the New York Jets.
BetAnySports has what you're looking for, including reduced juice and Live Betting Ultra, which allows you to make real-time wagers even after the opening kickoff…… Remember that you can also place your deposits in a number of ways, including your Visa card, person-to-person transfers and the virtual currency of Bitcoin, which is fast and easy with their automated system!
Click here to read our review of the BetAnySports online sportsbook.
By Charles Jay