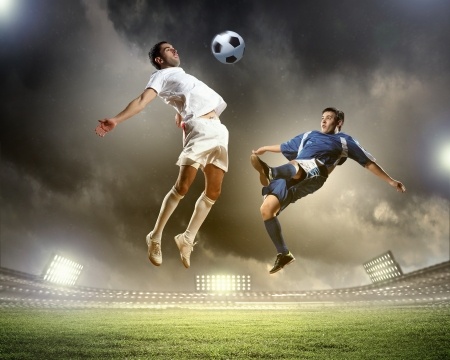 The top two teams in Group E of the European 2018 World Cup qualifying tournament will clash this weekend as Poland hosts Denmark on Saturday, October 8th. This is the second match for each of these teams with Denmark winning their first outing and Poland drawing theirs. Denmark leads the group with three points followed by Poland, Kazakhstan, Montenegro and Romania with one point each and Armenia in the basement with no points.
Poland vs Denmark – bet365 Soccer Betting Line:
bet365 currently lists Poland as the favorites to win the game at 11/10 with the Denmark 5/2 and a draw at 23/10

Poland vs Denmark – Head to Head:
These two nations have met a total of 18 times in the past with Denmark winning 10, losing seven and drawing the other. The last meeting was an international friendly in August of 2013 with Poland winning3-2 at home. It was their first win over Denmark in their past seven attempts. However, prior to those seven games, Poland had won five in a row against the Danes between November of 1961 and September of 1977. The teams have met just twice in World Cup qualifying with Poland winning both games, 2-1 away and 4-1 at home in 1977.
Poland – A Closer Look:
Poland enters the game as the 17th-ranked nation in the world by FIFA and opened their qualifying campaign with a 2-2 draw away with Kazakhstan. Poland performed well at the European Championships in France this summer by progressing to the knockout stage. However, they eventually lost in a penalty shootout in the quarterfinals to eventual European champions Portugal. Poland's recent performances have made them the favorites to win this group and earn a spot at the 2018 World Cup in Russia with Denmark being their stiffest opposition.
They got off to a rocky start though after blowing a two-goal lead against Kazakhstan in their opening match. Poland will need to take all three points against Denmark after dropping a pair against a weaker nation in Kazakhstan. Poland's next match takes place three days later when they take on Armenia. This is their first home contest since the Euro 2016 event ended. Poland fared well in the qualifying campaign for the European Championships by winning four of their five encounters. They've won four and drawn two in their past six home outings.
Denmark – A Closer Look:
Denmark enters the match as the 46th-ranked nation in the world by FIFA and opened their qualifying campaign with 1-0 home victory over Armenia. Denmark won the European Championship in 1992, but has failed to qualify for the last pair of major international soccer tournaments. They lost in the playoffs to arch rivals and neighbors Sweden in the Euro 2016 qualifying campaign. However, they're expected to battle it out with Poland for top spot in this group and have gotten off to a good start with their victory over Armenia. In fact, they're the only team in the group to win their opening contest.
They'll face another good test three days after visiting Poland as they'll then take on Montenegro.
Denmark has won three straight games and is undefeated in their past four outings with the other contest ending in a draw. They also have two wins, two draws and two defeats in their past six away matches.
Poland vs Denmark – Takeaway:
This is a big game between the top two teams in the group and three points will go a long way to qualifying if one of the teams can manage to take them all on Saturday.
Click here to read our review of the bet365 online sportsbook.
by Ian S. Palmer