Pats and Steelers Could Be Playing For AFC Home Field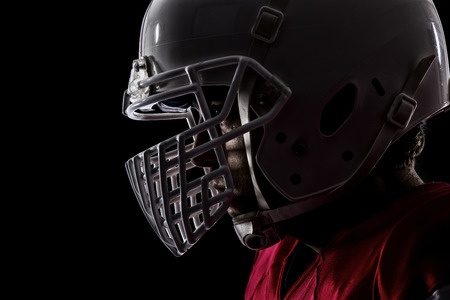 The game that will take place on Sunday between the New England Patriots and the Pittsburgh Steelers has been anticipated for some time now, and there are major implications when it comes down to the AFC playoff picture. You could tell by the performance of each team last week that there may have been a sub-conscious "looking ahead" to this one, and maybe you can't blame either team. They will kick it off at 4:25 PM ET at Heinz Field in Pittsburgh, and while CBS televises the game nationwide, VietBet customers will have the opportunity to place wagers after the kickoff as they access state-of-the-art software from Live Betting Ultra.
Patriots vs Steelers Odds – Pro Football Betting Line:
In the pro football betting odds that have been posted on this game by the folks at VietBet, the Patriots are laying points:
New England Patriots -3 (+100)
Pittsburgh Steelers +3 (-120)
Over 54 points -110
Under 54 points -110
Join Vietbet NOW for Patriots vs Steelers Odds online! Enter promo code VIET35 good for a 35% Welcome Bonus up to $1,000.

Patriots vs Steelers Odds – NFL Betting Preview
The Patriots have a 10-3 straight-up record with an 8-5 ATS mark, but they are coming off a defeat to the Miami Dolphins in a game where it looks like they were decidedly flat. They really couldn't get a lot of offense going, while Miami looked sharp in the process of defeating the Pats for the fourth time in five years on their home field. The complication produced by that loss is that if New England loses this game against Pittsburgh, they now go into a tie in the AFC pecking order with the Jacksonville Jaguars, or at least potentially would.
The Steelers got out ahead of the Baltimore Ravens last week, then seemed to fade before rebounding for a 39-38 victory. That was their eighth straight victory, although the last three probably could have gone either way. After all, they have one those by a total of seven points, in the first two were against Green Bay and Cincinnati, both of whom at least look like they were offensively challenged at the time. The Steelers, of course, are smarting from the loss of linebacker Ryan Shazier, who went down with a spinal injury, and he is one of the people who constituted the heart of their defense.
Against a very tough Baltimore defense last week, Ben Roethlisberger had the third 500-yard game of his career, completing 44 out of 66 attempts. And his top receiver, Antonio Brown, had a monster game with 11 catches for 213 yards. Of course, he's the guy who often comes up big, and that is why he is being mentioned prominently in a lot of circles as a legitimate Most Valuable Player candidate. For the season, he is one reception short of 100 with 1509 yards. Juju Smith-Schuster should be set to come back from his one-game suspension, and he adds another guy who can really stretch the field. Of course, there is also running back Le'Veon Bell, who now has almost 1700 yards from scrimmage, between rushing and receiving.
As far as significant news that VietBet patrons need to know about the Patriots this week, Rob Gronkowski will return from his one-game suspension, and this enables New England to be a lot more liberal with its two-tight end formations. Gronk really makes a load of difference, and there are not many tight ends who average over 15 yards a catch like he does. Kenny Britt was signed during the week to add wide receiver depth, and New England seemingly has an endless supply of running backs who can catch the ball out of the backfield, including the ever-present James White (54 catches, 421 yards).
Our instinct is to go over the total here, even though the Patriots, up until their loss to Miami, had been through a string of eight consecutive games where they allowed 17 points or less. Not that we are swayed by the way Miami moved the football against them, but we have the feeling if the Steelers can stay away from making a lot of turnovers and protect Big Ben (which they have done quite well, allowing only 19 sacks), they might be able to move with a certain degree of effectiveness.
VietBet offers you great value when it comes to challenging the NFL betting odds with reduced juice, and if you want to stay in the action after the game has kicked off, you will definitely want to look into what Live Betting Ultra has to offer…… And remember that you can use your Visa card, person-to-person transfers or the virtual currency of Bitcoin to make a deposit, and all of it happens quickly and easily, so that you can get into the action right away!
By Charles Jay
Click here to read our review of the Vietbet online sportsbook.