Patriots vs Cardinals – Pats Give It a Go Without Brady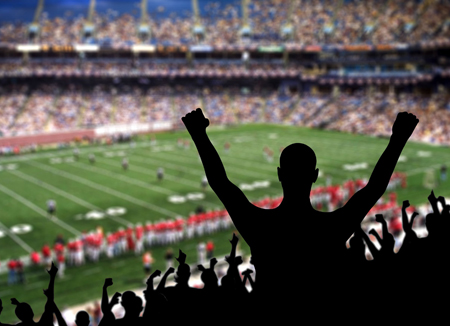 The New England Patriots are potentially in a rough spot, as they have to go through the first four games of the season without their future Hall of Fame quarterback. Tom Brady is under suspension for "Deflategate," and we don't have to go through all the details of that story. That means coach Bill Belichick hands the offense over to Jimmy Garoppolo, who has spent two years learning the system and should be ready to step in. But in the opening game of the NFL season, he's got a touch assignment, as he has to stare across the line of scrimmage at the Arizona Cardinals, in the NBC-televised game that is set to begin at 8:30 PM ET.
VietBet customers have an opportunity to stay in the action even after the game kicks off, as they can place real-time wagers through the magic of Live Betting Ultra.
Patriots vs Cardinals – Vietbet NFL BETTING LINE:
In the betting odds posted on this game by the folks at VietBet, the Cardinals are laying quite a spot:
New England Patriots +7
Arizona Cardinals -7
Over 45.5 points -110
Under 45.5 points -110

Join Vietbet NOW to bet on Patriots vs Cardinals! Enter promo code VIET35 good for a 35% Welcome Bonus up to $1,000.
Patriots vs Cardinals – A Closer Look at the Patriots:
The Pats came one step away from making it to the Super Bowl last season, and they caught a break when Brady won an appeal on his original four-game suspension. They went 12-4, and now there is the matter of getting their backup quarterback to step in for Brady and move the team.
Garoppolo has thrown only 31 career passes, so he is certainly coming into this game with a minimum of experience. But I guess that depends on how you look at it; the other way to look at it is that he has spent considerable time learning the system and could be ready to operate within it. People may want to remember what happened when Brady got hurt back in the 2008 season, and had to turn to Matt Cassel, who hadn't started a game, even in college (backing up Palmer and Matt Leinart at USC). Cassel led the team to an 11-5 record and racked up 63% completions, with a 21-11 ratio of touchdowns to interceptions.
Rob Gronkowski has been ruled out for this game. For the rest of the season however, the Pats appear set to get that double-tight end offense revved up again, as Rob Gronkowski, who is nearly impossible to cover, is joined my Martellus Bennett, who really came alive when he was with the Chicago Bears. Then there are short-range outlets like Julian Edelman and Danny Amendola. So Garoppolo should be able to operate in a relatively low-risk environment.
Patriots vs Cardinals – A Closer Look at the Cardinals:
The Cardinals got to the NFC Championship game but were blown away by the Carolina Panthers. as Carson Palmer kind of came apart. But Palmer nonetheless put together an MVP-level season, throwing for 4671 yards and 35 TD's, as the Cards rang up 489 points.
A lot of the talk among fantasy owners have centered around the prospects for David Johnson, who appears ready to become the team's featured back. As he joined with Chris Johnson (no relation), he gained 581 yards with a 4.6-yard average, and also averaged 12.7 yards per reception. We'll see if this Arizona backfield is upgraded with this Johnson & Johnson combo.
And keep an eye on safety Tyrann Mathieu, who is the heart and soul of the Arizona defense, with apologies to Patrick Peterson. He was lost for the post-season with a knee injury, and is back in action. But is he back to full recovery? He's going to have some responsibility for dealing with the tight ends. In the Charles Jay "Bet the Board" Challenge in this game, grabbing the points with the Patriots may be the best option.
To add an interesting twist to this matchup, Chandler Jones, who had 12.5 sacks for the Patriots last season, was acquired by Arizona in the off-season, as he will invariably help a Cardinal pass rush that could have produced more.
Your best option for sports betting is VietBet, where you can get great free play bonuses, as well as reduced juice wagering, which afford you an awful lot of value. Keep in mind that you can sign up for an account using the virtual currency of Bitcoin, and that payouts are so quick you won't believe it!
Join Vietbet NOW to bet on the Patriots vs Cardinals! Enter promo code VIET35 good for a 35% Welcome Bonus up to $1,000.
By Charles Jay
Click here to read our review of the Vietbet online sportsbook.