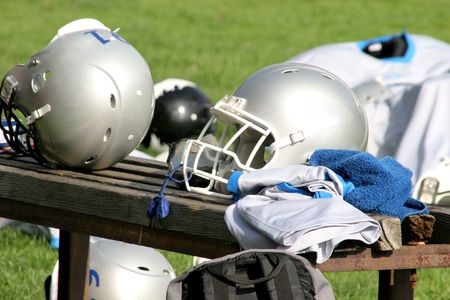 The Carolina Panthers played stifling defense in the first two games of the season, giving up only a pair of field goals. But then the New Orleans Saints jumped all over them in Week 3, leaving some doubts as to whether Carolina might be a legitimate contender in the NFC South. Let's not forget that they are only one year removed from appearing in the Super Bowl, so a lot of eyes are on this team and quarterback Cam Newton as they take the field on Sunday against the New England Patriots in a game that begins at 1 PM ET at Gillette Stadium in Foxborough, MA. Fox Network will televise the game on a regional basis, and if you are a VietBet customer, you can get reduced juice before the game to give you better NFL betting odds, and then engage in real-time wagering through the magic of Live Betting Ultra.
Panthers vs Patriots Odds – Pro Football Betting Line:
In the NFL betting odds posted on this game by the folks at VietBet, the Patriots are big favorites at home:
New England Patriots -9
Carolina Panthers +9
Over 49.5 points -110
Under 49.5 points -110
Join Vietbet NOW for Panthers vs Patriots Odds! Enter promo code VIET35 good for a 35% Welcome Bonus up to $1,000.

Panthers vs Patriots Odds – Betting Preview
Newton, of course, had off-season surgery on his shoulder, and he was slow coming along in training camp. He was going to have some difficulty throwing the ball for distances, and we knew also that Carolina head coach Ron Rivera did not want him necessarily running with the football too much. Well, he has taken matters into his own hands 14 times in the first three games, but for only short yardage. And last week against the Saints, who have an unproven defense to say the least, he threw three interceptions. The final was 34-13, and this might be an illustration as to how much Newton and the Panthers miss tight end Greg Olson, who is out with a broken foot.
The Patriots lost in the opener by 15 points to Kansas City, then beat the Saints the next week. But they had life-and-death with the Houston Texans and a rookie quarterback last weekend, winning on – no surprise – a late touchdown drive engineered by Tom Brady for a 36-33 victory.
You have to keep in mind that the Patriots, missing linebacker D'Onta Hightower, have been almost sieve-like on defense, allowing 426 yards to an attack that was struggling offensively and had a raw rookie quarterback (DeShaun Watson) in action. So the question comes around to what the Panthers can do to exploit New England. Well, Newton, if he was given the green light to run a little more, might be able to supply the same kind of improvisational difficulty as Watson, but without Olson, Carolina is left without a reliable receiver, that is, unless you want to count rookie running back Christian McCaffrey, who caught nine passes for 101 yards against New Orleans.
As most VietBet patrons are well aware, Carolina likes to establish itself on the ground, and they have been so-so at best in that area, with Jonathan Stewart averaging just 3.6 yards per attempt. They could count on McCaffrey a little in this area as well, but he is not necessarily the guy you want to send between the tackles, and the Panthers want to get physical whenever they possibly can. Center Ryan Khalil has missed the last two games with a neck injury, and that has not been a boon for them either.
Brady, who threw 28 touchdown passes with only two interceptions in 2016 regular season, is off to another great start, averaging just under 10 yards per attempt and tossing eight touchdowns without a pick. But New England is another team that would like to get something going on the ground but can't seem to. They allowed LeGarrette Blount, their workhorse back, to get away, hoping that Mike Gillislee would be able to pick up the slack, but Gillislee is averaged only 3.2 yards, even though he is scored four touchdowns.
Be on the lookout for Chris Hogan, who is now the guy Brady will look to on some of the shorter routes and in the red zone, and keep in mind that Brandin Cooks, the new acquisition, is averaging over 25 yards per catch.
VietBet has a great deal for you, including reduced juice, which gets you better value in the NFL betting odds…… Remember that you can stay very much involved with the action as you access the state-of-the-art software from Live Betting Ultra…… Deposits are very easy, as they can be made with your Visa card, person-to-person transfers (like Western Union) and the virtual currency of Bitcoin, which never, EVER incurs a transaction fee!
By Charles Jay
Click here to read our review of the Vietbet online sportsbook.