The Philadelphia Eagles visit Arizona Cardinals October 26th
By Ian Palmer
Two of the NFL's best teams meet this Sunday, October 26 when the Philadelphia Eagles head out to the desert to take on the Arizona Cardinals at the University of Phoenix Stadium in Glendale, Arizona. Both squads head into the showdown with identical 5-1 records with the Eagles having a bye last week and the Cardinals picking up a 24-13 victory over the winless Oakland Raiders.
bet365 NFL Betting Line: Eagles vs Cardinals
Game Time: Philadelphia (2nd – NFCE) at Arizona (1st – NFCW) at KICK OFF – 4:05 PM ET
Point Spread: Philadelphia (+2.5) at 10/11, Arizona (-2.5) at 10/11
Over/Under: 48.0 points 10/11
Money Line - To Win: Philadelphia 5/4, Arizona 20/29
Head to Head: Eagles are 0-4 ATS in their last four games
Match up Summary: The Philadelphia Eagles had last week off with a bye and are 5-1 on the season. The Cowboys just passed them to take over the lead in the NFC East. The Eagles will be looking to regain it when they face a hot Arizona Cardinals team. Arizona improved to 5-1 this campaign with a 24-13 win over the dreadful Oakland Raiders. The Eagles have gone 6-2 ATS over their past eight games on the road and Arizona is 4-2 ATS at home in the past six.
Philadelphia Eagles:
Overall Record: 5-1
Record Against the Spread (won-lost-push): 4-2-0
Home Record: 4-0
Away Record: 1-1
Over/Under Record: 4-2-0
The Eagles generally live or die based on their offense, but it was the defense that earned the praise in their last outing two weeks ago over the New York Giants. That game improved them to 5-1 on the season even though they had given up 34 points against Washington and 28 against St. Louis in previous games. But the defense was perfect against the Giants in their 27-0 victory. The pass rush was in top form as they sacked quarterbacks Ryan Nassib and Eli Manning a combined eight times.
The Philadelphia defense may even improve this weekend as inside linebacker Mycal Kendricks could return to the lineup. He's been sidelined since week two and was second-best on the team last season when he recorded 106 tackles. The Eagles have been pretty effective on the ground and rushed for 203 yards against the Giants. The offensive line has endured some injuries and running back LeSean McCoy gained 149 yards in the game, which was his first time breaking the 100-yard barrier this campaign.
The Arizona rush defense will be a tough test for the Eagles as it's the best in the league. But the Eagles will also be hoping to have offensive linemen Evan Mathis and Jason Kelce back from injury to help give the rushing attack an added boost. Philly QB Nick Foles has been out of sorts recently as he's been picked off five times in the past three contests and has thrown just four touchdown passes.
Arizona Cardinals:
Overall Record: 5-1
Record Against the Spread (won-lost-push): 4-2-0
Home Record: 3-0
Away Record: 2-1
Over/Under Record: 2-4-0
The Cardinals are leading their division over the 49ers and Seahawks even though they've been hit with numerous injuries this year. Their 3-0 home record has been a big boost with victories over the Chargers and 49ers. Arizona is 9-2 in their past 11 home encounters dating back to 2013. The only teams to beat them at home in that stretch have been the 49ers and Seahawks. Arizona has won their past two games and will be hoping quarterback Carson Palmer is healthy enough to start again.
Palmer gained 503 yards and tossed four TD passes in his last two games since returning from injury with a 66 per cent pass-completion record. Running back Andre Ellington gained 160 yards against Oakland with 88 gained by rushing and the other 72 coming on receptions. Receivers Larry Fitzgerald and Michael Floyd have also been playing well and will test the Eagles secondary.
Arizona has been good at defending the rush even though their front seven has been without Darnell Docket and Calais Campbell. Nobody has rushed for more than 90 yards against the Cardinals so far this season and this will add more pressure on Nick Foles to throw the ball. The Cardinals have eight interceptions up to now so Foles will need to be careful.
Summary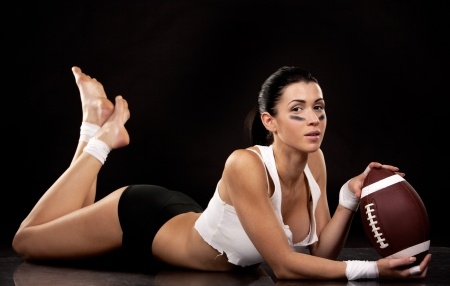 Article Name
NFL Preview Week 8 - Eagles vs Cardinals
Author
Description
NFL Betting Line Eagles vs Cardinals: Point Spread: Eagles (+2.5), Cardinals (-2.5) at 10/11 | O/U: 48.0 points | Money Line: Eagles 5/4, Cardinals 20/29