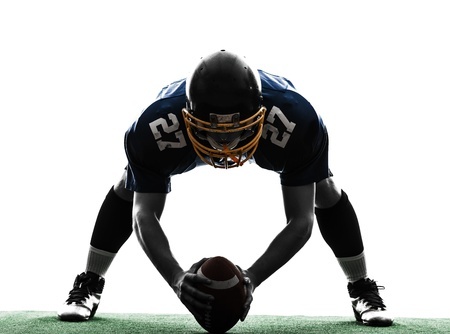 What can the New England Patriots do for an encore? That's what some VietBet customers may be asking. The Pats, who staged one of the great comebacks in post-season history, beating the Atlanta Falcons in the Super Bowl after being 25 points down, head into this season in the same position they been for years – where they simply have to plug in new parts to replace the old ones. But a significant personnel move was made in the off-season to make Tom Brady even MORE dangerous in the passing game, and it will be interesting to see how that one plays out.
Vietnamese NFL Futures Betting – 2017 New England Patriots:
In the Vietnamese NFL Futures odds posted on New England's win total at VietBet, they are priced at -120 to have more than 12.5 wins (13 or more) and +100 (even money) to have 12 or less.
Join Vietbet NOW for Vietnamese NFL Futures Betting online! Enter promo code VIET35 good for a 35% Welcome Bonus up to $1,000.

Brady served his four-game suspension at the outset of the 2016 season and went on to throw 28 touchdown passes with only two interceptions. What is interesting to note is that he did so without any genuine home run threats. We say that with apologies to Chris Hogan, who did average almost 18 yards per catch. But adding Brandin Cooks, one of Drew Brees' targets in New Orleans, was a master stroke. Cooks had 1173 yards in receptions as part of a very potent trio of wideouts with the Saints, and he will really give the Patriots the ability to stretch defenses. And let's also not forget that Rob Gronkowski, the All-Pro tight end, averaged 21.6 yards per reception when he was healthy.
The running game has to replace LeGarrette Blount, who averaged less than four yards per carry but pounded his way to 1161 yards and 18 touchdowns. They will try to go ahead and do it with a committee approach, which includes Mike Gillislee, who came in as a free agent from Buffalo. Keep in mind that in New England's short passing game, receptions by the running backs are a big key, so you can certainly expect James White and Dion Lewis to get plenty of action.
The defense got blindsided a little with the announcement from Rob Ninkovich that he was retiring, in the wake of some pretty serious medical reports that came out about the effects of CTE on NFL players. But they are still bringing back plenty of talent in New England. Defensive end Trey Flowers, who led the team in sacks as a rookie, should only get better, and this was a pretty stout defensive line that held opponents to just 88.6 yards rushing per game.
The Patriots actually yielded fewer points than any team in the league last season, but most people agree that was, to some degree, reflection on the kind of schedule they play. But we doubt we will see a major regression in this unit.
There was a multitude of offensive talent on hand, and Brady should be able to use his two-tight end sets with Dwayne Allen, who will step in for Martellus Bennett, who went off to Green Bay. Yes, they have lost a little on defense, but cornerback Stephon Gilmore was a big addition for the secondary. We're looking for New England to repeat as division champions, and they are a pretty good Super Bowl bet. But you don't leave yourself a lot of room at -120, so we might lean toward the "under" here.
VietBet gives you a great menu of wagers you can make before the season starts, including these over-under props, not to mention division championship odds and player propositions as well…… You get a great free play bonus just for signing up, and you can use your Visa card, person-to-person transfers or the virtual currency of Bitcoin to get things going!
By Charles Jay
Click here to read our review of the Vietbet online sportsbook.