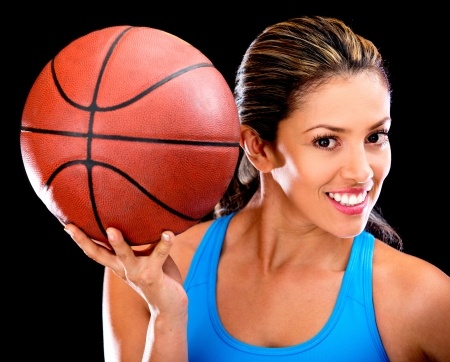 The Michigan Wolverines came on like gangbusters season, and finished things off with a run through the Big Ten tournament. So they are coming into the NCAA tourney on a high note. But the Oklahoma State Cowboys have lost three in a row, although they are known to be a dangerous bunch because of their ability to score points. These teams will meet in the Midwest regional on Friday, in a game that begins at 12:15 PM ET at the Bankers Life Fieldhouse in Indianapolis. VietBet customers will have the opportunity, even after the opening tip off, to place wagers in real time as they utilize the state-of-the-art software available through Live Betting Ultra.
NCAA Tournament Odds – Michigan vs Oklahoma:
In the NCAA Tournament betting odds posted on this game by the people at VietBet, Michigan is the slight favorite:
Michigan Wolverines -2.5
Oklahoma State Cowboys +2.5
Over 153.5 points -110
Under 153.5 points -110
Join Vietbet NOW for NCAA Tournament odds online! Enter promo code VIET35 good for a 35% Welcome Bonus up to $1,000.

NCAA Tournament Odds for Michigan vs Oklahoma – CJ's Take:
Michigan had kind of an up-and-down season; in the non-conference part of the schedule, they demonstrated the ability to beat teams like SMU and Marquette, but they did encounter some tough opponents along the way, including South Carolina and Virginia Tech, to whom they lost. Things were choppy early in the Big Ten schedule as well, as they lost six of their first 10. At that point, a NCAA bid was very much up in the air. But the record shows that they won 10 of their last 12 down the stretch, including a couple of wins over nationally -ranked Purdue, and then they roared through four games in four days in the Big 10 championship tournament, culminating with a 71-56 victory over Wisconsin. So make no mistake about it; these guys can play with just about anyone on the national level.
But the question is, how much energy did Michigan really put out in that effort? This is the same thing you want to ask a lot of these conference champions because in many cases they might have already more or less sewn up a position in the Big Dance before any of that took place. In Michigan's case, maybe not, but the aftereffects may be seen here, even with four full days off.
If this team does eventually get to the Final Four, they will certainly bring up the story about how they had a rough incident with their team plane, with an aborted takeoff, that may have helped a little bit with team cohesion. So goes the story anyway. But certainly, Oklahoma State does not care about any of that. The Cowboys, who had a record of 20-12, went just 9-9 in the Big 12 this season, but that was a better conference than the Big Ten was. Jawun Evans is one of the better guards in the country, averaging 18.7 points and 6.3 assists, and this is one team you won't have to push to turn up the tempo.
Oklahoma State played one of the tougher schedules in the non-conference slate, beating Wichita State and losing to Maryland by just one point, in addition to suffering a 32-point blowout at the hands of North Carolina. At one juncture, they lost six straight Big 12 games, but then rebounded, with five consecutive victories, including one at Morgantown, and VietBet patrons know that West Virginia beat both Kansas and Baylor, each of whom was ranked #1 in the country at the time, by a combined 37 points on their own home floor.
Still, the Cowboys are on a three-game losing streak, getting ousted in the first round of the Big 12 conference tournament by Iowa State.This is a high-octane squad; they are the nation in Adjusted Offensive Efficiency, and they hit 40.3% of their three-pointers, good for eighth in the nation. What's interesting about this matchup is that three-point defense is a particularly weak spot for Michigan, as they have yielded 37.8%. Conversely, Michigan is very good inside the arc, nailing 56.7% of their two-point attempts, while Oklahoma State is subpar defending that area (52.5% allowed, 293rd in the country).
VietBet has a great deal for you, with a generous free play bonus just for signing up, along with reduced juice, which gives you a lot of value when you are doing your NCAA Tournament betting…… Deposits can be made a number of different ways, including your Visa card, person-to-person transfers (like Western Union) and the virtual currency of Bitcoin, which offers a lot of privacy and never incurs a transaction fee!
The Duke Blue Devils are coming off a victory in the ACC tournament in Brooklyn, but that was not enough to get them shifted off the so-called two-line as far as NCAA Tournament participants were concerned. But this does not mean a whole lot when it comes the first round of play, so they are big favorites at going in against the Troy Trojans, champions of the Sun Belt Conference, in the East Regional. The Game Is set to begin at 7:20 PM ET at the Bonn Secours Arena in Greenville, SC, and VietBet customers will have the opportunity to place wagers during the game with the help of Live Betting Ultra.
Click here to read our review of the Vietbet online sportsbook.