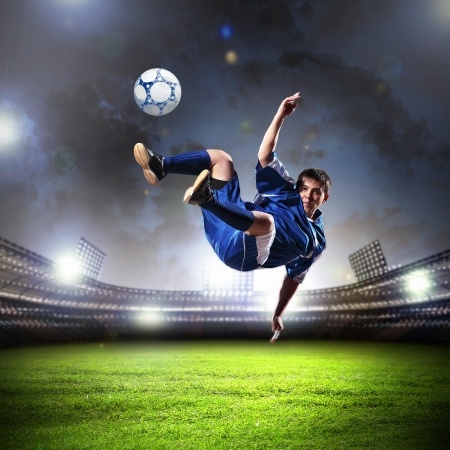 Manchester United, the reigning English FA Cup champions, will be facing second-tier Championship League club Wigan Athletic in the fourth round of this year's cup competition. The match is set to kick off at Old Trafford in Manchester on Sunday, January 29th. United's last Premier League outing ended in a 1-1 draw at Stoke City last weekend. United then faced off against fellow Premier League side Hull City in the second leg of the English League Cup semifinal in Hull on Thursday and was beaten 2-1. However they won 3-2 on aggregate and will meet Southampton in the Final at Wembley on Sunday, February 26th. Meanwhile, Wigan's last contest was a 2-1 home victory over Brentford last weekend.
Manchester United vs Wigan Athletic – 5Dimes Soccer Betting Line:
Point Spread: Wigan Athletic +2 (1.980), Manchester United -2 (1,885)
Money Line: Wigan 16.530, Man United 1.191, Draw 8.070
Game Total: Over 3 goals 1.787, Under 3 2.120

Manchester United vs Wigan Athletic – Head to Head:
These two teams last met in the Community Shield in August of 2013 with Man United winning 2-0 at Wembley. Prior to that, they met twice in the 2012/13 Premier League with United winning both their home and away matches 4-0. The two clubs have met just 18 times in the past with United winning 17 and losing just once. Wigan's lone triumph win was a 1-0 home result in Premier League play back in April of 2012.
Manchester United – A Closer Look:
Man United is now winless in their past three games with a loss and pair of draws. They're still sitting in sixth position in the Premier League after 22 contests though with 41 points from 11 wins, eight draws and three defeats. They've scored 33 goals and allowed 21 against. United won their first three league matches of the campaign and now have eight wins in their past 19 league outings and victories in the past 14. The loss to Hull on Thursday snapped United's 17-game undefeated streak in all competitions which consisted of 13 wins and four draws.
Still, United has managed 16 victories in their past 28 matches in all competitions, but has drawn half of their past 16 league contests. They trail Chelsea by 14 points and are six behind second-place Arsenal, five back of third-place Tottenham Hotspur, four behind fourth-place Liverpool and two points back of fifth-place Manchester City. United has six wins, four draws and just one loss at home in league play this season with 21 goals for and 12 against.
Manager Jose Mourinho has a relatively healthy squad to choose from as James Wilson is the only player on the injury list, but he's expected to miss the rest of the 2016/17 season because of knee surgery. However, defender Eric Bailly is currently away at the African Cup of Nations. Man United and Arsenal share the record with 19 appearances in the FA Cup Final and they each have won the trophy a record 12 times. United is the current Cup holder after beating Premier League side Crystal Palace 2-1 last season. They downed Reading 4-0 at home in the last round of this year's FA Cup.
Wigan Athletic – A Closer Look:
Wigan has won the FA Cup once. They beat heavily-favored Manchester City 1-0 in their only Final appearance in 2013. They're not faring too well in league action this season though as they currently reside in 21st place in the 24-team Championship League. They have just 25 points out of a possible 81 points after 27 games. Wigan has six wins, seven draws and 14 losses with a league-low 24 goals scored and 32 allowed. They're 35 points behind league-leading Brighton and 20 points back of sixth-place Sheffield Wednesday and the final playoff position.
Wigan has two wins, three losses and a draw in their past six matches with eight goals for and eight goals against. They are tied with Burton Albion and Blackburn Rovers on points. They're just out of the league's relegation zone by goal difference alone and are in danger of being sent down to League One at the end of the current season. Wigan team has three wins on the road this season along with four draws and seven losses with 14 goals scored and 17 allowed. Wigan beat Nottingham Forest 2-0 at home in the last round of the FA Cup.
Manchester United vs Wigan Athletic – Takeaway:
Wigan is finding it extremely hard to score goals this season and since United don't concede many at Old Trafford the writing seems to be on the wall. But on the flip side, United is winless in their past three matches, so who knows.
by Ian S. Palmer
Click here to read our review of the 5Dimes online sportsbook.