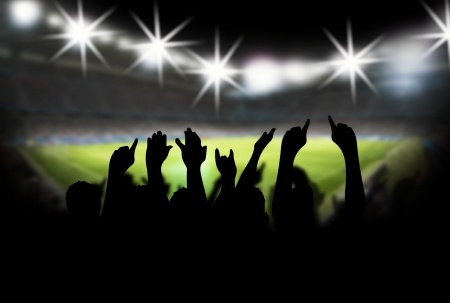 Manchester United will be hoping to extend their current winning streak to five games when they host newly-promoted Middlesbrough at Old Trafford on Saturday, December 31st.
United downed Sunderland 3-1 at home on Boxing Day while Middlesbrough came out on the wrong end of a 1-0 decision at newly-promoted Burnley. United is now unbeaten in their past nine Premier League contests with five wins and four draws.
Manchester United vs Middlesbrough – 5Dimes Soccer Betting Line:
Pinnacle currently lists Man United as the favorites to win the game at -367 with Middlesbrough +1387 and a draw at +503

Manchester United vs Middlesbrough – Head to Head:
These two teams last met in October of 2015 when they played to a 0-0 draw at Old Trafford in an English League Cup contest. Middlesbrough then won the match in a penalty shootout. It's Middlesbrough's lone win in the last 11 outings along with six losses and four draws. Overall, these two sides have met 124 times in the past with Man United winning 62, losing 34 and drawing the other 28. Middlesbrough's last win at Old Trafford was 3-2 in Premier League action in February of 2004.
Manchester United – A Closer Look:
Man United enters the weekend in sixth place in the Premier League after 18 games with 33 points from nine wins, six draws and three defeats. United has 27 goals to their name and has allowed 18 against. They won their first three league matches of the 2016/17 season and now have six victories in their past 15 league games and five wins in the past 11, but are also undefeated in the past nine. United has won 12 of their past 21 outings in all competitions and are undefeated in the last 11 with eight wins and three draws. These include four Europa League wins along with three in the English League Cup. United has six draws in their past 12 league games including four out of the past six at Old Trafford.
Man United is still 13 points behind league-leading Chelsea as they enter the midpoint of the campaign. They're just four points back of fourth-place Arsenal though and a spot in next season's European Champions League. United has fared well against teams below them, but has just one win against a team above them in the standings, which came against fifth-place Tottenham Hotspur 1-0 at home two weeks ago. They've been beaten by Man City and Chelsea and have draws with Liverpool and Arsenal. Manager Jose Mourinho has just a couple few injury problems to deal with as defender Eric Bailly is questionable and forward James Wilson could miss the rest of the season.
Middlesbrough – A Closer Look:
Things haven't been going too well for Middlesbrough and they enter the weekend in 15th-place in the 20-team league. They have 18 points from four wins, six draws and eight losses with 16 goals scored and 20 allowed. Middlesbrough is 28 points behind first-place Chelsea and just four ahead of 18th-place Sunderland and the relegation zone. Middlesbrough manager Aitor Karanka is fortunate enough to have a healthy squad to choose from. The only player on the injury list is defender George Friend who is reportedly now back in training.
Middlesbrough has lost three of their past four games and are lucky that all three teams in the relegation zone lost last week so they didn't fall any further down the standings. Middlesbrough has just one win on the road this season, which came against lowly Sunderland. However, they have managed draws on the road at Arsenal and Manchester City. Their latest two wins came against newly-promoted Hull City and Swansea, who are both in the relegation zone.
Manchester United vs Middlesbrough – Takeaway:
United is playing their best football of the season right now and can't afford to drop any points here as they chase down a top-four spot and a berth in next year's European Champions league. Middlesbrough will be happy with a draw here as they try to stay out of the relegation zone.
by Ian S. Palmer
Click here to read our review of the 5Dimes online sportsbook.