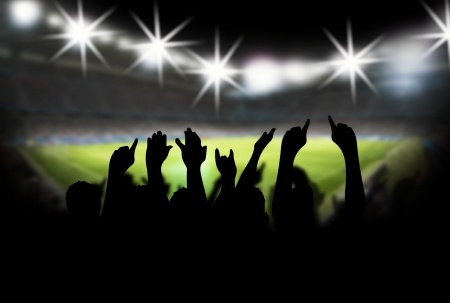 Second-tier Championship League club Huddersfield Town has a huge task on their hands this Saturday, February 18th when they host high-flying Premier League side Manchester City in the fifth round of the FA Cup.
Man City is coming off of a 2-0 away victory win over Bournemouth on Monday while Huddersfield were 3-2 winners away at Rotherham on Tuesday evening.
Huddersfield Town vs Manchester City – Pinnacle Soccer Betting Line:
Pinnacle currently lists Man City as the favorites to win the game at -229 with Huddersfield +725 and a draw at +380

Huddersfield Town vs Manchester City – Head to Head:
The last time these two teams met was in the 1999/2000 Division One season with Huddersfield winning 1-0 away and drawing 1-1 at Manchester. Man City's last win was a 3-1 away result in league action in March of 1998. Overall, the two clubs have squared off 74 times in the past with Manchester City winning 24, losing 22 and drawing the other 28. Each team has three wins, three losses and five draws in the past 11 meetings.
Huddersfield Town – A Closer Look:
Huddersfield enters the game in third place in the 24-team Championship League. They have 61 points out of a possible 93 after 31 matches with 19 wins, four draws and eight losses with 42 goals for and 35 against. They've won five straight league contests and have lost just one of their past 13. Huddersfield is five points behind league-leading Newcastle United and four behind second-place Brighton and automatic relegation to the Premier League.
In addition, the club has a 10-pointlead on seventh-place Norwich City and the final playoff position. Huddersfield has 11 wins, two draws and two losses at home in league play this season with 24 goals for and 13 against. They beat League One side Port Vale 4-0 at home in the third round of this year's FA Cup and then downed League One club Rochdale 4-0 away in the fourth round.
Huddersfield won the FA Cup in 1921/22 with a 1-0 win over Preston North End and has been runner up on four other occasions. Huddersfield's last FA Cup Final appearance came back in 1937/38 when they dropped a 1-0 decision to Preston North End.
Manchester City – A Closer Look:
Man City reached the fifth round of the FA Cup after hammering fellow Premier League side West Ham United 5-0 away in the third round and Premier League side Crystal Palace 3-0 away in the fourth round. City has played in 10 FA Cup Finals with five wins and five losses. Their last win was 1-0 over Stoke in 2011.
Manchester City is still in the Premier League title race as they've climbed to second place, just eight points back of league-leading Chelsea. They've lost just four of their past 19 contests in all competitions with 10 wins and five draws. However, they've won just 12 of their last 26 encounters. They have 49 points from 15 victories, four draws and five losses with 47 goals for and 29 against.
Man City is the best away team in the Premier League this season with nine wins and four losses while scoring 28 goals and conceding 16. They have seven wins, a draw and four defeats in their last 12 league outings with 22 goals scored and 17 allowed. They're two points ahead of both Tottenham and Arsenal with a three-point lead on fifth-place Liverpool and a four point edge on sixth-place Manchester United.
Huddersfield Town vs Manchester City – Takeaway:
Man City still has a shot at the league title, the FA Cup and the Champions League, so it's unclear how focused they'll be on the FA Cup. Huddersfield has been on a roll lately so this could be a closer game than many expect it to be.