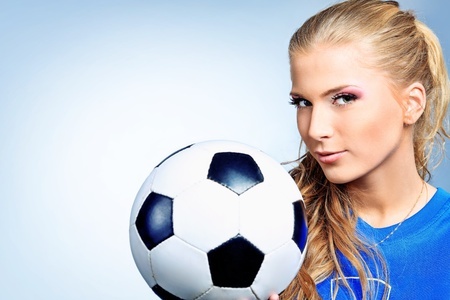 Reigning world champions Germany will be hosting Northern Ireland in a big Group C 2018 World Cup qualifying game at the Niedersachsenstadion in Hanover this Tuesday, October 11th. This is the third match for each of these teams with Northern Ireland earning a win and a draw in their first two outings and Germany winning both of theirs. Germany leads Group C with six points and surprisingly, Azerbaijan shares top spot with them. Northern Ireland sits in third place with four points and is followed by the Czech Republic in fourth with just one point. Both Norway and San Marino are pointless so far and share last place in the group.
Germany vs Northern Ireland – Pinnacle Soccer Betting Line:
Pinnacle currently lists Germany as the favorites to win the game at -801 with Northern Ireland +3026 and a draw at +863

Germany vs Northern Ireland – Head to Head:
These two nations have met a total of just 15 times in the past since Germany united with Germany winning nine, losing two and drawing the other four. The last meeting came on June 21st at the European Championships in France with Germany winning 1-0. Germany is unbeaten in the past eight meetings with five straight wins and three consecutive draws before that. Northern Ireland's last win was 1-0 in Germany in November of 1983 in a Euro 1984 qualifying game. They also beat Germany 1-0 at home a year earlier in the same Euro qualifying tournament.
Germany – A Closer Look:
Germany enters the game as the third-ranked nation in the world by FIFA. They won their opening contest of the qualification tournament 3-0 at home against Norway with Thomas Mueller leading the way with a pair of goals and Joshua Kimmich adding the other. They followed that up with an impressive 3-0 victory over the Czech Republic last Saturday at home in Hamburg. Muller raised his 2018 World Cup qualifying goal tally to four with a pair of goals in the 13th and 65th minutes. Toni Kroos added the other marker after 49 minutes.
Germany has four victories, a loss and a draw in their past six matches with three wins in a row. There was some good news for manager Joachim Loew as Manchester City's Ilkay Gundogan returned to the lineup last Saturday after missing close to a year of action with the national team due to injury. In addition, striker Mario Gomez is back in the squad along with defender Jerome Boateng after suffering injuries at Euro 2016.
Northern Ireland – A Closer Look:
Northern Ireland enters the match as the 30th-ranked nation in the world by FIFA. They opened their qualifying campaign with a 0-0 draw in the Czech Republic and then beat San Marino 4-0 at home at Windsor Park in Belfast last Saturday. Beating San Marino was expected though since the visitors had lost 70 of their previous 71 contests. The Irish squad isn't known as a high-scoring outfit as they had scored four goals in a game just three times in 68 contests since 2000. In addition, Northern Ireland had played 15 home games under current manager Michael O'Neill and there had been fewer than three goals scored in 12 of them.
Those trends didn't mean much on Saturday though as the Irish squad pumped four goals past San Marino. Steven Davis opened the scoring on a penalty kick in the 26th minute and Northern Ireland then added three late goals. Kyle Lafferty doubled the lead in the 79th minute and Jamie Ward made it 3-0 after 85. Lafferty then wrapped up the scoring with his second of the game just before the final whistle. Northern Ireland has two wins, three losses and a draw in their past six games. They're unbeaten in the last two though with a win and a draw.
Germany vs Northern Ireland – Takeaway:
Germany is favored to win the group and reach the 2018 World Cup in Russia, but they're in a dogfight right now with Azerbaijan for first place. In addition, a loss here at home on Tuesday would see Northern Ireland overtake them in the group standings and Germany could possibly fall to third place depending on the Czech Republic vs Azerbaijan result.
by Ian S. Palmer