Football Betting Strategy – Pay attention to games that stand out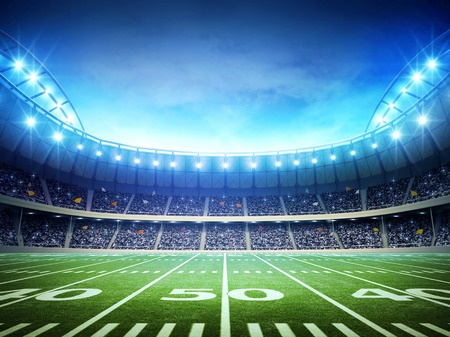 Sometimes in football betting strategy, you have to trust your instincts a little, because they have a tendency to take you a long way toward the desired goal, which, of course, to come out with a profit in the end. Your first impressions sometimes serve as strong and useful impressions, and we want to talk about that a bit.
When I get to see the opening football betting numbers at VietBet on, say, a Sunday evening, chances are that there are going to be some disparities between my numbers and those of the linemaker. That's just experience telling me that, and you're going to find that being the case in your activity as well if you are following a process by which you comprise power ratings and make up your own preliminary line before taking a gander at the "actual" numbers. Make sure that you understand and respect this process and what it can do for you.
Football Betting Strategy – Examine the disparities
What I like to do is examine these disparities and figure out why they exist, just like I would between my numbers and those of other trusted power ratings sources I may look at after I do mine. Let's face it – there may be cases where I don't have the strength of a particular college team gauged properly. Perhaps there's a key personnel change that I have not considered strong enough or some extraneous factors that could potentially make a difference in the way I should look at a team.
Football Betting Strategy – What if obvious factors don't exist?
If these factors do not exist, some of the games on the board are going to look very appealing. These are the games that "pop out" at you. Sometimes these are going to be games which are included in your play package at the end of the week, sometimes they're not. Plays that look so obvious on the surface probably deserve a lot closer scrutiny, just so you can be sure you have encountered an opportunity to get value in your football betting. I would recommend following these games and paying some additional attention to them. If you are someone who is relatively new at this, over the course of time you are going to become more proficient at looking at a sheet and determining which games immediately look like they could be very good plays.
Of course, that is not the end of your process. Now you have to dig a little deeper.
Remember that at VietBet, reduced juice makes every visit a winning one, as you'll save money and have a better chance of winning. Sign up today and take advantage of it!
Join Vietbet NOW for the best college NFL Betting online! Enter promo code VIET35 good for a 35% Welcome Bonus up to $1,000.

Football Betting Strategies – things that look too good to be true usually are
You know the saying – things that look too good to be true usually are. That is sometimes the case, and I can't say that I have not dropped plays that looked really good early in the week, and there have even been some occasions where I have reversed myself.
Football betting is a challenging endeavor, and it takes some work if you intend to undertake it yourself. Just remember that what you really seek to do is not necessarily be so much smarter than the guys who are making up the football betting lines, but exercise some common sense and hone your instincts for converting your well-researched opinion to exploiting something that you feel offers value.
VietBet will make your football betting more exciting than ever before, with reduced juice to give you a lot more value against the odds, as well as real-time wagering through Live Betting Ultra……….. Don't forget to try the Lucky Live Dealer Casino, with Asian games you can't find anywhere else…….. Get an account opened using a debit or credit card, person-to-person transfer or the virtual currency of Bitcoin, which carries no transaction fee at all!
Check out this one about NFL betting strategies for more good insider info.
Check out College Football betting strategies for more good insider info.