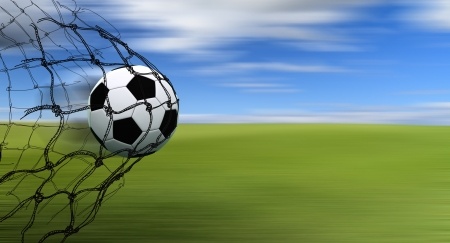 The English FA Cup quarterfinals kickoff this Saturday, March 11th with Middlesbrough hosting fellow Premier League team Manchester City at the Riverside Stadium. Man City is coming off of a disappointing and lackluster 0-0 home draw against Stoke City in league action on Wednesday while Middlesbrough lost 2-0 at Stoke last weekend.
Middlesbrough vs Manchester City – Pinnacle Soccer Betting Line:
Pinnacle currently lists Man City as the favorites to win the game at -231 with Middlesbrough +776 and a draw at +371

Middlesbrough vs Manchester City – Head to Head:
The two teams clashed in league action in November and played to a 1-1 draw in Manchester. Prior to that, their last meeting came in January of 2015 with Middlesbrough winning 2-0 away in an FA Cup clash. They also met in the FA Cup in January of 2010 with Man City winning 1-0 away. The clubs have met 127 times in the past with Man City winning 50, losing 49 and drawing the other 28. Each team has three wins, three losses and a draw in the last seven meetings.
Middlesbrough – A Closer Look:
Middlesbrough enters the game in the Premier League relegation zone as they sit in 18th place in the 20-team league. They have just 22 points out of a possible 81 with four wins, 10 draws and 13 losses. They've scored a league-low 19 goals and allowed a respectable 30 against. Middlesbrough has three wins, four draws and six losses at home in league play this season with 11 goals for and 14 against.
Middlesbrough is winless in their past 10 league matches with four draws and six losses while scoring three goals and allowing 11 against. They reached the FA Cup final eight by beating Sheffield Wednesday 3-0 at home in the third round, beating Accrington Stanley 1-0 at home in the fourth round and downing Oxford 3-2 at home in the fifth round.
Middlesbrough has reached one FA Cup Final in the past and was beaten 2-0 by Chelsea in 1996/97. They have a relatively healthy squad to choose from for Saturday's game as midfielder Calum Chambers is the only player on the club's injury list. He has a foot problem and is expected back sometime in April.
Manchester City – A Closer Look:
Manchester City still has a slim chance at catching first-place Chelsea in the Premier League title and enters the game in third place in the standings, level on points with second-place Tottenham Hotspur. They've dropped just four of their past 24 games in all competitions with 13 wins and seven draws and have won 15 of their past 31 contests overall. Man City has 56 points from 17 wins, five draws and five defeats with 53 goals for and 29 against. Away from home this season, Man City has a league-high 10 wins to go with four losses with 30 goals for and 16 against.
City has eight wins, two draws and two defeats in their past dozen league matches with 21 goals scored and 10 allowed. Man City is four points ahead of fourth-place Liverpool, six in front of fifth-place Arsenal and owns a seven-point lead over sixth-place Manchester United. Both Arsenal and Man United have a game in hand on Man City though. As far as injuries go for the game on Saturday, defender Vincent Kompany is questionable while striker Gabriel Jesus and midfielder Ilkay Gundogan are likely out for the rest of the season.
Man City reached final eight the FA Cup after hammering fellow Premier League sides West Ham United 5-0 away in the third round and Crystal Palace 3-0 away in the fourth round. They then beat Championship League side Huddersfield Town 5-1 at home in a fifth-round replay after drawing the first meeting 0-0 away. City has played in 10 FA Cup Finals with five wins and five losses. Their last win was 1-0 over Stoke in 2010/11.
Middlesbrough vs Manchester City – Takeaway
Middlesbrough's biggest problem is scoring goals, but if they can score first they could give Man City problems since they're good defensively. City still has a slim chance at a treble of the Premier League, FA Cup and Champions League so would be foolish not to take this game seriously.