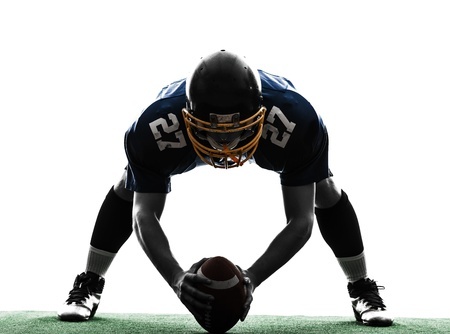 The Indianapolis Colts have obviously been handicapped without Andrew Luck at the quarterback position, but they won last week and could have easily won the week before. Now they assume a very difficult task, as they take to the road against the Seattle Seahawks in a game that will start at 8:30 PM ET at CenturyLink Field, to be televised on NBC. If you are a VietBet customer, who can get reduced juice before the game to give you better value in the football betting odds, and then there is the continuous play of Live Betting Ultra to keep you very involved in the action.
Colts vs Seahawks Odds – Pro Football Betting Line:
In the Sunday night NFL betting odds posted on this game by the folks at VietBet, the Seahawks are healthy favorites:
Seattle Seahawks -13
Indianapolis Colts +13
Over 41.5 points -110
Under 41.5 points -110
Join Vietbet NOW for Colts vs Seahawks Odds! Enter promo code VIET35 good for a 35% Welcome Bonus up to $1,000.

Colts vs Seahawks Odds – SNF Betting Preview
For the Colts, it is going to be second-year man Jacoby Brissett until Luck gets healthy enough to play. Brissett was able to engineer a 31-28 victory over the Cleveland Browns last week, and he has had 61% completions with 8.2 yards per attempts, which are not bad numbers for a signal-caller who is only a stop-gap, and who was acquired toward the end of training camp.
The problem with the Seahawks wasn't the same as it was in the first two games, where they totaled only 21 points. Against the Tennessee Titans, they allowed three touchdowns quickly and fell way behind before mounting a little bit of a comeback. But this is not a good sign for the defense, and tempers flared on the sidelines with Richard Sherman, the tempestuous cornerback. There was a lousy offensive effort in the opener against Green Bay, and then, coming home, Seattle should have been in a position to lay some punishment on San Francisco, but instead they barely got by 12-9. Will they come out with more intensity this time?
Russell Wilson has been sacked only seven times in three games, which is actually a low number for him, and he is not thrown an interception thus far. Also, he's contributed something on the ground, but that's not nearly enough for the Seahawks, who were hoping to get physical with opponents this season. Chris Carson, the rookie, leads the way with only 166 yards, and as a team Seattle is averaging only 3.8 yards an attempt, while at the same time giving up 5.3.
It remains to be seen whether the Colts can mount anything over land against the Seahawks, because, well, in the opinion of many veteran NFL observers, Frank Gore has gotten a little stale. He's averaged only three yards per carry, and the Colts have converted less than 36% of their third-down situations. Through three games, they have only 44 first downs, yet they have more possession time than their opponents, on average.
It's clear that TY Hilton has to get something going. The speedy wide receiver is averaging almost 19 yards per catch, and additional practice time with Brissett has allowed the two to develop a sort of chemistry together. Seattle's pass rush is largely dependent on sending four men, but Brissett is very good at moving out of the pocket, so he has the ability to extend plays, even though at this point in his career his decision-making will cause some sacks. He has indeed been sacked seven times, against 64 pass attempts.
At VietBet you have the opportunity to place wagers even after the game kicks off, with Live Betting Ultra, so look forward to that as you watch the game on NBC on Sunday night…… Remember that you can open up an account in a number of different ways, including your Visa card, person-to-person transfers (like Western Union) and the virtual currency of Bitcoin, which is fast and easy with their automated system, and never, EVER incurs a transaction fee!
By Charles Jay
Click here to read our review of the Vietbet online sportsbook.