Football Betting Preview – Chargers Need Some Spark vs. Chiefs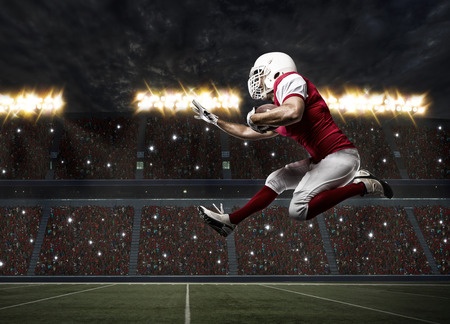 The San Diego Chargers went through a horrific season last year, and some of the same distractions that were there at the time are still present. There is a pending moved to Los Angeles, which will almost unquestionably take place if a referendum allowing for taxes to pay for new stadium is not passed in November. We'll follow that closely; meanwhile, there is a season opener for them to concern themselves with, as they will take on the Kansas City Chiefs, a team they only scored six points in two regular-season meetings in 2015. This game is scheduled to begin at 1 PM ET at Arrowhead Stadium in Kansas City, and remember that if you are a VietBet customer, you can place your wagers even after the opening kickoff when you take advantage of the state-of-the-art software available through Live Betting Ultra.
Buccaneers vs Falcons – Vietbet NFL BETTING LINE:
In the odds posted on this game by the people at VietBet, Kansas City is the home favorite:
San Diego Chargers +6.5
Kansas City Chiefs -6.5
Over 44.5 points -110
Under 44.5 points -110

Join Vietbet NOW to bet on Chargers vs Chiefs! Enter promo code VIET35 good for a 35% Welcome Bonus up to $1,000.
Chargers vs Chiefs – A Closer Look at the Chiefs:
The Chiefs made a tremendous recovery last season, rebounding from a 1-5 start to finish with 10 straight victories and make into the post-season. Then they shut out the Houston Texans in the wild-card round of the playoffs, before falling to the New England Patriots. The formula for head coach Andy Reid is relatively simple – KEEP it simple, by running the football and minimizing mistakes. This team does that quite well. Alex Smith, the quarterback, went on a streak of over 300 passes last season without an interception. So the Chiefs are not the kind of team that is going to give the ball away cheaply.
Last year Kansas City won the two meetings by 10-3 and 33-3 scores, holding San Diego to a total of 96 rushing yards. The Chargers most definitely hope to have more the ground game ready for this encounter. And they have taken steps along those lines.
Chargers vs Chiefs – A Closer Look at the Chargers:
Melvin Gordon, a record-setter at Wisconsin, was the first-round draft pick for San Diego last season, and he was a disappointment to say the least, averaging only 3.5 yards per carry with no touchdowns on the ground and six fumbles. So obviously there is room for improvement in the rushing attack, and San Diego went out and acquired Derek Watt, the brother of JJ Watt, who was a fullback – and Gordon's blocking back – for the Badgers. That might be something that will bring more success to the table.
So will a healthy season by Keenan Allen, who got hurt and missed the second half of last season, but had caught 67 passes in eight games before his exit. We know that Philip Rivers is always going to put up decent numbers, but last year he had to throw the ball virtually all the time. In fact, he led the league in both attempts and completions, passing for 4792 yards, and this year he is reunited with Ken Whisenhunt, who was his offensive coordinator a couple of seasons ago, then left to take the head job with the Tennessee Titans.
Chargers vs Chiefs – Takeaway:
VietBet patrons know that Kansas City, at least on paper, has the big edge in defense. While San Diego's stop unit allowed 6.2 yards per play last season, the Chiefs yielded almost a full yard less than that (5.3), and they allowed more than 20 points only twice in their last dozen games. And there is no contest when it comes to offensive balance – Kansas City had 20 passing touchdowns and 19 on the ground last season, while San Diego had 30 touchdowns through the air and only four from the running game.
Star running back Jamaal Charles will be limited at best for Kansas City, as he is recovering from an ACL injury, but this team moved it over land despite his injury. Spencer Ware heads up the "infantry" for them. San Diego's defense could have gotten a boost, had Joey Bosa been ready, but the likelihood is that he will not play in the opener, because his contract holdout with the Chargers made him miss almost all of training camp.
VietBet is the place to go if you're really looking for value during this NFL season, as reduced juice wagering allows you to avoid laying the customary 11-to-10 on pro football games. And there are many ways to get involved opening up an account, including your Visa card, person-to-person transfers or the virtual currency of Bitcoin!
Join Vietbet NOW to bet on Chargers vs Chiefs! Enter promo code VIET35 good for a 35% Welcome Bonus up to $1,000.
By Charles Jay
Click here to read our review of the Vietbet online sportsbook.