Bucs and Winston Look For Progress vs. Falcons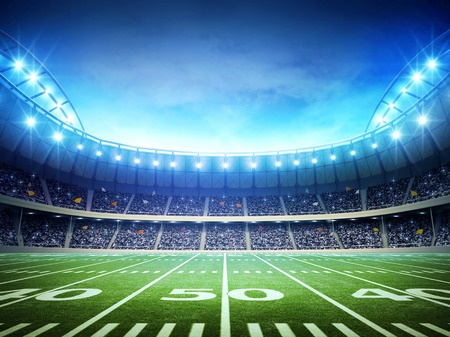 The Tampa Bay Buccaneers had some real highlights last season, not the least of which was the rookie season from their Heisman Trophy-winning quarterback. But this was not enough to keep head coach Lovie Smith employed. So the Bucs will move ahead with a new coach, but with some continuity attached to it, as they take on the Atlanta Falcons in the NFL opener taking place at 1 PM ET at the Georgia Dome. VietBet customers can keep the action going when they take advantage of what Live Betting Ultra has to offer.
Buccaneers vs Falcons – Vietbet NFL BETTING LINE:
In the NFL betting odds posted on this game by the people at VietBet, the Falcons are small favorites at home:
Tampa Bay Buccaneers +2.5
Atlanta Falcons -2.5
Over 48 points -110
Under 48 points -110

Join Vietbet NOW to bet on the Buccaneers vs Falcons! Enter promo code VIET35 good for a 35% Welcome Bonus up to $1,000.
The Falcons finished 8-8 last season, despite getting off to a hot start. It turns out that they were never all that good, but one thing that can be said is that Dan Quinn, in his first year as head coach, did elevate the level the defense played at. This wasn't all that surprising, considering that Quinn was the D-coordinator for the Seattle Seahawks before taking the Atlanta job.
Tampa Bay was 6-10 last season, and most of that was because of a lousy pass defense. That is one of the challenges facing new head coach Dirk Koetter, as he also continues to develop Jameis Winston, who had over 4000 yards passing as a rookie and won a trip to the Pro Bowl.
The Bucs have the potential for some genuine offense, with Winston, who has what they call a high "football IQ" throwing to a budding star in Mike Evans, but Evans drops the ball too much. If he can get that figured out, he could combine with Vincent Jackson for a receiver duo that would be very hard for the shorter cornerbacks to keep up with.
The important thing is that Tampa Bay is able to get some balance with a running game that can be relied upon. Doug Martin had a huge comeback from injury to gain 1402 yards. And like Martin, Charles Sims averaged 4.9 yards out of the backfield. So the Bucs are in pretty good shape there.
It would appear that Matt Ryan and the Falcons would be able to exploit the weaknesses in the Buccaneers' secondary. VietBet patrons know that Ryan is always going to put some numbers up; he indeed had 4591 yards through the air. But he also tossed 16 interceptions, and while that is the kind of thing one might have expected out of a rookie like Winston, that's not what you are seeking from a veteran. Atlanta's backfield, with Devonta Freeman and Tevin Coleman, has multiple talents, but they may again find themselves hurting for a complement opposite Julio Jones, who had an amazing 1871 yards in receptions. It is questionable as to whether Mohamed Sanu is a guy who can really get that done.
Some people may not realize this, but the Bucs were second in the NFL last season in terms of yards allowed per rushing attempt. But opponents feasted on the defensive backfield. Brent Grimes, who was a Pro Bowl corner with the Miami Dolphins, is one of the people who was brought in to address that. Another is Vernon Hargreaves, a first-round pick from nearby Florida who was considered by many to be the best cornerback in the draft and a future "shutdown" guy.
The Falcons got no pass rush last season, and that is a problem. Have they progressed enough to make life difficult for Winston, who stayed with his mentor (Koetter) and engineered two wins over the Falcons last season? In our CJ "Bet the Board Challenge" at VietBet, we are going to take the points with a team that might be challenging seriously for second place in the AFC South.
VietBet provides great live, real-time betting, as well as tremendous free play bonuses and reduced juice, which creates value in your sports betting experience…..Remember as well that you can make your deposits in a number of ways, and that includes the virtual currency of Bitcoin!
Click here to read our review of the Vietbet online sportsbook.
By Charles Jay