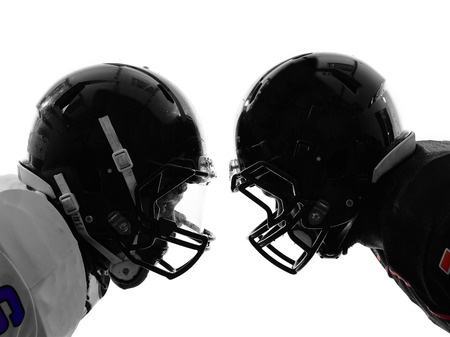 The Jacksonville Jaguars are unquestionably a team that is searching for leadership at the quarterback position. They've had a hard time getting that out of Blake Bortles, who was highly regarded when they made him a first-round draft pick. But now Bortles will definitely be under the gun as he proceeds in a rather tenuous position as Jacksonville starting quarterback. On Sunday, the Jags will open the season against the Houston Texans in a game that begins at 1 PM ET at NRG Stadium in Houston. If you are signed up with VietBet, you have the opportunity to get reduced juice on this game before hand, and the chance to compete against real-time odds throughout the contest with Live Betting Ultra.
Asian NFL Betting Lines – Jacksonville Jaguars at Houston Texans Odds:
In the Asian NFL Betting Lines that have been posted on this game by the folks at VietBet, Houston is the favorite at home:
Houston Texans -5.5
Jacksonville Jaguars +5.5
Over 39.5 points -110
Under 39.5 points -110
Join Vietbet NOW for Asian NFL Betting Lines online! Enter promo code VIET35 good for a 35% Welcome Bonus up to $1,000.

Asian NFL Betting Lines – Jacksonville Jaguars Game Preview:
Gus Bradley was let go as head coach in Jacksonville before the end of last season, and Doug Marrone, who had actually led the Buffalo Bills to a winning record when he was their head man, got the nod to move up from his assistant's position and was kept on board. Tom Coughlin, who probably had the most success with this franchise as head coach, is now an executive in charge of football decisions.
The Jaguars were rather active in the off-season, signing a number of people to give them defensive help, including defensive end Calais Campbell, cornerback AJ Bouye and safety Barry Church. They also made a big move in the draft that offers a pretty good statement as to where they want their offensive attack to be headed, as they took LSU running back Leonard Fournette. They hope to have Fournette as their "go-to" guy in the backfield, with some depth behind him in the persons of Chris Ivory and TJ Yeldon.
Bortles completed only 59% of his passes last season and was intercepted 16 times. They hope that the running game will take some pressure off him. But when he goes to the air, he will have some good targets this season, including Allen Robinson and Alan Hurns, along with rookie Dede Westbrook, who had huge numbers at the University of Oklahoma last season (1524 yards, 17 touchdowns). If Bortles can't connect to a reasonable degree, Chad Henne, a nine-year veteran, will be inserted in his place. And we're not sure the hook wouldn't be quick.
Myles Jack, the athletic wonder from UCLA, will have a more permanent role of the middle linebacker position, and along with those aforementioned defensive additions, the Jags hope that they can pressure opposing teams into turning the ball over a little bit more. Their total of seven interceptions was the lowest in the league last year.
Asian NFL Betting Lines – Houston Texans Game Preview:
VietBet patrons are well aware that Houston had the best defense in the league last season, and that was even without JJ Watt for almost the entire campaign. So they come back as a formidable foe for Bortles and the newly-styled Jacksonville offense. However, they lost their best cover corner when Bouye signed with the Jaguars.
The quarterback situation is something the Texans did address. They got rid of Brock Osweiler, who was not a good fit for their offense, and they hope that Tom Savage will be able to keep the seat warm while rookie Deshaun Watson (of national champion Clemson) sits and learns. Savage has not produced a whole lot, but he has been in the Houston offense for four years and he appears to have a strong-enough arm.
There is a lot of emotion in Houston these days, as the city deals with the aftermath of Hurricane Harvey, and maybe that pumps up the Texans' efforts a notch. Even though we expect improvement from Jacksonville the season, we do believe Houston can wreak some havoc against Bortles and force him into some miscues. However, be cautious that between both meetings last season, Houston won by a total of four points.
At VietBet, you get a tremendous free play bonus just for signing up, and then you get treated to reduced juice, which offers a lot of value in the football betting odds…… Remember that you can deposit in a number of different ways, including your Visa card, person-to-person transfers and the virtual currency of Bitcoin, which offers a lot of confidentiality, as well as transactions without a fee!
By Charles Jay
Click here to read our review of the Vietbet online sportsbook.