AFC Championship Betting Line – Brady is the Distributor For Patriots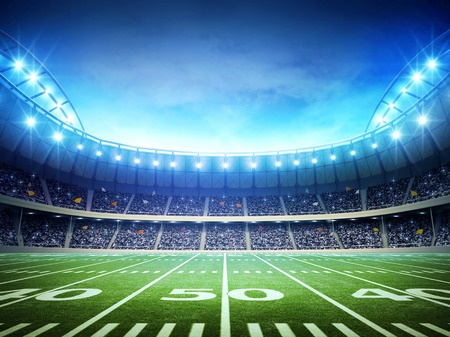 When you evaluate the AFC championship game that is to take place on Sunday at Gillette Stadium, it appears to be a matchup between one team that relies very heavily on players who might, in fact, be the absolute best that their particular positions, and another team that is very hard to diagnose because of the virtual plethora of offensive options they have at their disposal. Of course, the Pittsburgh Steelers are the former, while the New England Patriots are the latter. And one of the reasons that is the case is because Tom Brady is the ideal player to distribute the football around. This game gets underway at 5:40 PM ET in Foxborough, and VietBet customers will have the opportunity to place wagers on the game as it is in progress through the magic of Live Betting Ultra.
Patriots vs Steelers – AFC Championship Betting Line:
In the AFC championship betting odds posted on this game by the people at VietBet, the Patriots are favored at home:
New England Patriots -6
Pittsburgh Steelers +6
Over 50.5 points -110
Under 50.5 points -110
Join Vietbet NOW for AFC Championship Betting online! Enter promo code VIET35 good for a 35% Welcome Bonus up to $1,000.

AFC Championship Betting – CJ's Take:
Brady, as most people know, won his case against the NFL last season as a result of the Deflategate scandal, but when that case was revisited, he wound up a loser. And he had to serve a four-game suspension as a result. During this time, New England used two different quarterbacks – Jimmy Garoppolo and Jacoby Brissett, and they lost only one of those first four games. When Brady took back the reins, there was no "rust" whatsoever. He went through a season good enough that it has positioned him as an MVP candidate once again, and the year did not go by without him setting another NFL record. This time, it was for the best ratio of touchdowns passes to interceptions, as he threw for 28 scores and was picked off only twice.
Le'Veon Bell (1884 yards from scrimmage, 337 rushing yards in the playoffs) and Antonio Brown (106 catches, 1284 yards) are quite obviously who helped the Steelers put a lot of points on the board. But when Brady drops back to pass, he can get it into the hands of a number of different people, so it's almost a "mix and match" situation. Keep in mind that New England has surged to a 16-2 record (including playoffs) without Rob Gronkowski, who is widely recognized as the best tight end in the business. Or, to be more specific, they have won all 10 games when Gronk was not in the lineup. The absence of someone who, truth be told, is an all-time great, would be a crushing blow to most teams. It is doubtful, for example, that Pittsburgh would be in the position it is in now without Bell or Brown. But New England has incredible balance in its offensive attack.
Marcellus Bennett was the "other" tight end in the two-tight end set with Gronk, and he turned in a solid season, with 55 receptions. There is a very reliable "Smurf" receiver in Julian Edelman, who had 98 catches in the regular season. No, make that TWO Smurfs, when you add Danny Amendola. And VietBet patrons know that the Pats can inject some genuine speed into their repertoire, with wide receivers like Chris Hogan and the newly-acquired Michael Floyd.
Maybe what will mean the most in this AFC championship game is what Brady can do when reaching out to his running backs. We know that LeGarrette Blount scored 18 touchdowns on the ground, which led the NFL. But Dion Lewis and James White have been extremely valuable in the area of pass-catching. Lewis has been injured much of the season, but against Houston last week he scored three touchdowns – one on the ground, one catching the ball, and one on a return. White caught 60 passes this season from Brady and the others, so the Pittsburgh defense is going to have a whole lot to worry about.
When it comes down to it, this kind of versatility is what might really make the difference between these two teams, as we evaluate what can happen in this Sunday game that sends the winner to the Super Bowl.
By Charles Jay
VietBet customers get a generous free play bonus, along with reduced juice in their football betting action…… There is also Live Betting Ultra, which will keep you in the action all night long, and don't forget that you can deposit in a number of different ways, including your Visa card, person-to-person transfers and the virtual currency of Bitcoin!
Click here to read our review of the Vietbet online sportsbook.