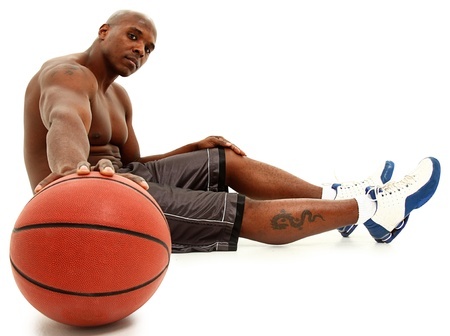 The Tennessee Volunteers were involved in one of the great thrillers in recent years in the NCAA Tournament, and they were able to survive. Does that bode well for them and their opportunity to advance as they move forward? The Purdue Boilermakers did not come into the Big Dance, and that can especially be said about their star, but they just dealt the defending national champions with a crushing KO blow.
These teams will meet in the Sweet Sixteen, in the semi-finals of the South Regional in Louisville on Thursday night. The site is the KFC-Yum! Center, with the tip-off at 7:29 PM ET, and while it is being televised by TBS, VietBet customers can place wagers in real-time as they take advantage of what is available through Live Betting Ultra.
Sweet 16 Basketball Odds – Tennessee vs Purdue:
In the 2019 Sweet 16 Basketball Odds that have been posted on this game by the folks at VietBet, the Volunteers are a slight favorite:
Tennessee Volunteers -1.5
Purdue Boilermakers +1.5
Over 146.5 points -110
Under 146.5 points -110
Join Vietbet NOW to get 2019 Sweet 16 Basketball Odds online! Enter promo code VIET35 good for a 35% Welcome Bonus up to $1,000.

Sweet 16 Basketball Odds: Tennessee vs Purdue – CJ's Take:
Tennessee had held the #1 ranking in the nation during some of the season, and they have often ridden the talents of forwards Grant Williams and Admiral Schofield, who have averaged 35 points a game between them. But unlike many college teams, or their opponent in this game, the Vols aren't largely dependent on the three-point shot, as they constitute only 25.7% of their attempts. That, in and of itself, presents a challenge for Purdue's defense, which has obviously performed well enough to be among the top three Big Ten teams (along with Michigan State and Michigan, who are still in the tournament).
Purdue, which takes a lot of threes (45% of their shots), sometimes lives or dies o the basis of the accuracy of people like Carsen Edwards and Ryan Cline (40.6% triples). Edwards, in particular, became a national player of the year candidate and has been so integral to the approach that his "Usage" figure (the percentage of possessions in which he has been used) is tenth-highest in the country. He had been in a slump, shooting less than 25% from beyond the arc over the previous four games, but he literally exploded vs. Villanova in the Round of 32, with nine treys and 42 points. If he is hot, Purdue might win regardless of anything else.
Because Tennessee is going to do the vast majority of its work inside the arc, that will bring Purdue's center more into play. Matt Haarms is 7-3 and ranks 13th in the nation in Blocked Shot Percentage, which means that he is going to block or alter a respectable number of shots that people take when they come down the lane. Perhaps Tennessee's counterpart is 6-11 Kyle Alexander, but expect that Williams, who has scored an average of 18.8 points per game, is going to be the guy trying to do most of the business on the inside.
The Vols are going to allow opponents to shoot from long range, and that is something quite accommodating to what Purdue wants to do. But while Tennessee is able to greatly affect what their foes have done when trying to operate from close range and mid-range (allowing just 44% shooting inside the arc), they have found themselves somewhat wanting from the perimeter. Truth be told,. Rick Barnes' team is below average when they defend triples, yielding 34.9%. Unquestionably, Edwards is going to be brazen after the incredible effort against Villanova.
And meanwhile, what about Tennessee's attitude? They were up by 25 points in the second half against Iowa and then crumbled, allowing the Hawkeyes to tie the score up and send the game into overtime before finally recovering for a six-point win. They can't afford to lose focus like that against a better Big Ten opponent, but will that collapse have gotten their attention?
Don't be surprised if this game is decided in the trenches, by the guys who can shut off one part of the other team's attack.
VietBet has so many wagering options for the NCAA Tournament and March Madness that it is mind-boggling. Start off with a great bonus, use reduced juice for better odds and then stay in the action with Live Betting Ultra………. Deposits can be made using your Visa card, person-to-person transfers (like Western Union) or the virtual currency of Bitcoin, which is fast and easy with their automated system, and NEVER incurs a transaction fee!

Click here to read our review of the Vietbet online sportsbook.