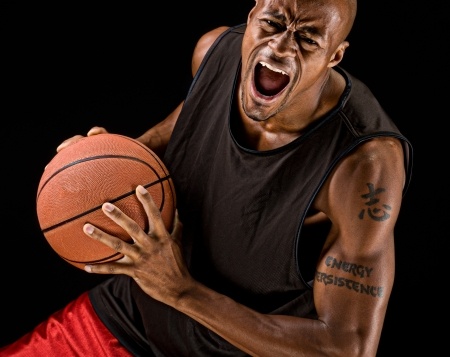 The LSU Tigers, who have been a top ten team this season, have produced one of the more bizarre stories that we have in this NCAA Tournament. As a result of that story, they are playing without their head coach as they proceed. But they are talented, and they will meet up with the Michigan State Spartans on Friday night in a game that begins at 7:09 PM ET at the Capital One Arena in Washington, DC.
And remember that if you are signed up with VietBet, not only are you going to be able to get reduced juice, which offers better value in the odds, but you can also avail yourself of Live Betting Ultra, which enables real-time wagering, even while the action is underway.
March Madness Betting – LSU Tigers vs Michigan State Spartans:
In the March Madness Betting odds that have been posted on this game by the folks at VietBet, the Spartans are the favorites:
Michigan State Spartans -6
LSU Tigers +6
Over 148.5 points -110
Under 148.5 points -110
Join Vietbet NOW to get 2019 March Madness Betting online! Enter promo code VIET35 good for a 35% Welcome Bonus up to $1,000.

March Madness Betting: LSU Tigers vs Michigan State Spartans – CJ's Take:
LSU head coach Will Wade, a rather animated type, got perhaps a little TOO animated during a 2017 phone call, in which he mentioned getting ready to make a "strong-ass" offer to a recruit, who turned out to be 6-4 guard Javonte Smart. Well, that conversation happened to be wiretapped by the FBI, included in their probe of corruption in college basketball.
It was his refusal to meet with LSU athletic department officials or the NCAA about that conversation that got him suspended indefinitely. He has attempted to get reinstated, but the university has been steadfast in its assertion that the former Chattanooga and VCU head coach would not be allowed to work again for them until he sat down and met with them.
In the meantime, Tony Benford, one of his assistants, has taken over the job on an interim basis, and the Bayou Bengals are though to the Sweet Sixteen after getting scares from both Yale and Maryland.
Tom Izzo puts his Spartans through the meat grinder in the pre-conference season; that's just the way it is. And this year his team got toughened up with a menu that included opponents like Kansas, Texas, Louisville and Florida. They have won 12 of their last 13 games, and captured a Big Ten tournament title with consecutive victories over Ohio State, Wisconsin and Michigan. And they have been doing this despite not being at full strength.
Nick Ward, the 6-9 forward, suffered a broken hand that caused him to miss five games. Ward was a principal cog in this offense, as he scored at least 20 points nine different times for Sparty, but he has not even hit double figures in the five games since his return. Junior guard Joshua Langford, who scored in double digits in every game while healthy, went out with a season-ending injury right before the Big Ten schedule began.
So the team is very fortunate to have gotten huge contributions from Cassius Winston, a junior guard from Detroit who has been consistent all year long, and had 26 points in the victory over Bradley that began this tournament journey for them. Winston is 6-1, but doesn't really thrive on the outside; he has hit 52% of his two-point shots and is second in the nation in Assist Rate.
There will be a bit of a height advantage on the part of Michigan State, and that will put something of a burden on LSU center Naz Reid, and it should be noted that the freshman from Asbury Park has not blocked a shot in his last seven games. Will he be enough of an impediment to make guys like Winston "honest"?
LSU's talented guard tandem of Tremont Waters and Skyler Mays will be counted on to carry a big load, and it also needs to be recognized that the LSU program is not an old hand at this tournament stuff like Michigan State is. However, the only loss LSU suffered by more than six points came at the hands of Oklahoma State. Maybe they can keep this thing close all the way to the wire.
VietBet gives you the opportunity to get better odds on the day of the game through reduced juice, and if you want more and more action, Live Betting Ultra is ideal, since it enables real-time wagering…… Remember that when you want to open up an account, you got options, including major credit card, person-to-person transfers (like Western Union) and the virtual currency of Bitcoin, which is fast and easy with their automated system, and NEVER incurs a transaction fee!
Click here to read our review of the Vietbet online sportsbook.