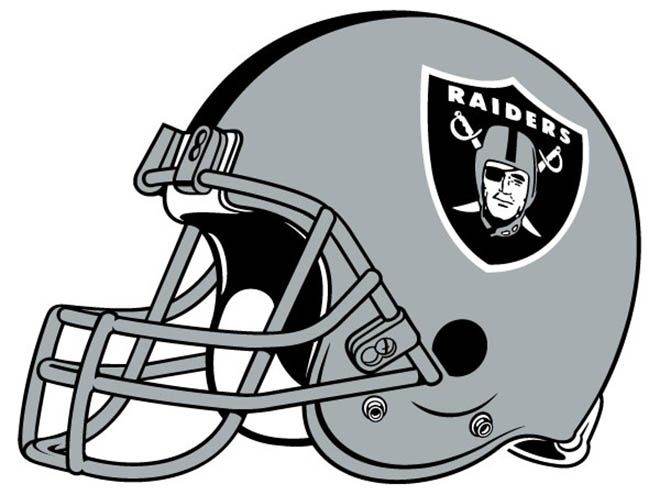 Very few teams will face as much scrutiny this season as the Oakland Raiders, as they come off a season where their fortunes plummeted and now have made a number of changes. Obviously the hiring of coach Jon Gruden is the most significant change of all, and some VietBet customers may be joining a lot of other observers in wondering if the game did not pass him by over the course of the last decade.
Gruden has stayed close to the NFL, obviously, in his position as color commentator at ESPN, and professes to have made a lot of film study during that time. He's had an additional pipeline into things, as his brother Jay is the head coach with the Washington Redskins. But it's a bit of a different ballgame now, as he has signed a 10-year, $100 million contract to return to Oakland, where he most certainly experienced a great deal of success.
2018 Oakland Raiders Odds:
In the NFL futures odds posted at VietBet, the Raiders are +325 to win the AFC West, +1700 to capture the AFC title, and +4000 to emerge as winners of the Super Bowl.
Join Vietbet NOW for 2018 Oakland Raiders Odds and all NFL ODDS online.
US PLAYERS WELCOME!
Enter promo code VIET35 good for a 35% Welcome Bonus up to $1,000.

2018 Oakland Raiders Odds and Betting Preview
Gruden's pet project will be quarterback Derek Carr, who has become an established NFL signal-caller, but perhaps could reach a new level under Gruden's stewardship. This team let wide receiver Michael Crabtree go, and he will be replaced by Jordy Nelson, who had some disappointing numbers for the Green Bay Packers, due in no small part to the injury suffered by Aaron Rodgers. Oakland also bolstered its wide receiver corps by signing Martavis Bryant, who complained quite a bit at Pittsburgh last season. These guys join holdover Amari Cooper, who is probably one of the best in the business.
The running back situation is kind of iffy. Marshawn Lynch came out of retirement last season and did not produce as much as expected. Gruden definitely wants him to be a big part of things, but whether he'll be asked to carry a heavy load may be a question for Doug Martin to answer. Martin, a one-time NFL rushing champion, has been beset by injuries and drug suspensions in recent years, and perhaps needed a change of scenery. The Raiders do have the Andre Washington and Jalen Richard at the backfield position as well, so there is at least the potential for an effective "committee" to take hold. One of the people protecting Carr might be Colton Miller, a tackle who the Raiders took with the 15th choice in the draft out of UCLA.
On defense this team needed a lot of help, particularly in the secondary, which was leaking. They have added some people, including Marcus Gilchrist, who played for the Houston Texans last season, and Rashaan Melvin, who was in Indianapolis. They took a couple of defensive linemen who are risky but have upside – second-rounder PJ Hall from Sam Houston State and third-rounder Arden Key out of LSU. The new defensive coordinator is Paul Guenther, who was with the Bengals the last four seasons.
The Raiders finally made it official and cut Sebastian Jankowski, who missed last season with injuries but had been with the team forever. Punter Marquette King, long snapper Jon Condo and return man Cordarelle Patterson were also cut loose.
So what will the period of adjustment be for Gruden? Well, the last time Oakland won a playoff game was 2002, and in that season, Gruden beat them in the Super Bowl with his Tampa Bay Buccaneers. This will be interesting to watch, and let's not lose sight of the fact that Oakland is only one year removed from going to the playoffs.
VietBet gives you a lot of great NFL futures possibilities to choose from, including odds on all eight NFL divisions…… When the season gets underway, you can get reduced juice before the kickoff and Live Betting Ultra to enable real-time wagering after the game has started…… They've got convenient payment options, including your Visa card, person-to-person transfers (like Western Union) and the virtual currency of Bitcoin, which is fast and easy with their automated system, and NEVER incurs a transaction fee!
By Charles Jay
Click here to read our review of the Vietbet online sportsbook.