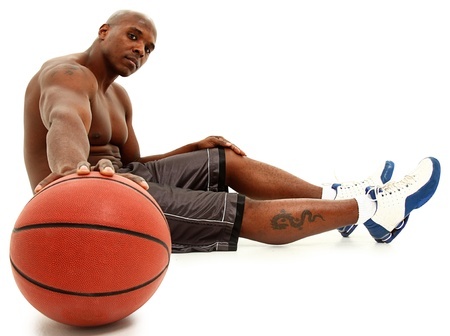 There is little doubt that the Syracuse Orange have been one of the surprise teams in the NCAA Tournament, even though they are a program with a lot of background and tradition. They have won three games thus far, and face another stern test on Friday night as they go up against the Duke Blue Devils in a game that begins at 9:37 PM ET at the CenturyLink Center in Omaha. VietBet customers will have the opportunity to place wagers even after the game is started, and get a lot of excitement out of the deal, as they access what is available through Live Betting Ultra.
2018 March Madness Odds – Syracuse vs Duke:
In the 2018 March Madness Odds posted on this game by the folks at VietBet, Duke is a double-digit favorite:
Duke Blue Devils -11.5
Syracuse Orange +11.5
Over 133.5 points -110
Under 133.5 points -110
Join Vietbet NOW to get 2018 March Madness Odds online! Enter promo code VIET35 good for a 35% Welcome Bonus up to $1,000.

2018 March Madness Odds: Syracuse vs Duke – CJ's Take:
It really is kind of amazing what Syracuse has done with its matchup zone defense, considering they almost didn't even get into the NCAA Tournament field. Syracuse had to beat Arizona State to start things off, then shut down TCU, and then beat Michigan State, a team that looked like it had all the ammunition to go to the Final Four, holding the Spartans to just 26% shooting.What's even more amazing is the fact that over their last four games, and that includes the ACC Tournament, they haven't shot more than 41% even once.
So what kind of a challenge with a present to Duke, which is little different this season that has been in past years, with two big men who are bound for the first-round of the NBA draft and the best offensive rebounding team in the country?
Duke looked really good in its last game, beating Rhode Island, a team that had been in the national rankings much of the season, by 25 points. The average 85 points per contest, and there are capable shooters everywhere on the floor. Aside from that, by using their own 2-3 zone, they have made it a lot more difficult for other teams to score on them.
These teams have actually faced each other before, during Atlantic Coast Conference play. Duke prevailed by a 60-44 score in that one, as they held Syracuse to just 31% shooting. But Jim Boeheim's team simply does not shoot the ball well, residing outside the top 300 in the country whether it's from two or three-point range. Like Duke, they like to depend on offensive rebounds to get second chances, and we are going to see whether they can succeed at that in this one.
Here we think defense is the name of the game. There is no doubt that Marvin Bagley, the heralded 6-11 freshman who re-classified himself this season to make him eligible to play at Duke, has fit into the defensive scheme for Coach K very well. Grayson Allen has had a relatively quiet season, as far as on-court antics are concerned, and as the only senior in the lineup, he has provided some leadership. But when you look at Bagley and Wendell Carter, who is 6-10, that's going to be something very formidable for Syracuse to deal with, as they try to do some business on the inside.
And really, none of the Orange shooters can be considered a big threat from downtown. Can they get to the line?
On the other hand, Paschal Chukwu, one of the better shot-blockers in the country, can also make it difficult for the likes of Bagley and Carter to roam around in the paint. Hey – let's put it this way; Syracuse did not appear to have a lot of matchup advantages against Michigan State, yet they closed down penetration, for the most part, got out on the perimeter to contest three-pointers, and they controlled the pace. If you look at the previous meeting, Duke was perfectly content to win by a wide margin, with 104 points scored. And we know what Syracuse is setting out to do, which is reduce the number of possessions so as to give them a chance. But that only directs us to an UNDER in this all-ACC matchup in the Sweet 16.
Come to VietBet and get a great free play bonus just for signing up, along with reduced juice, which offers better value when you challenge the 2018 March Madness Odds…… Remember that Live Betting Ultra offers real-time wagering and a new level of excitement, and you can make your deposit using Visa, person-to-person transfers (like Western Union) and the virtual currency of Bitcoin, which is fast and easy with their automated system, and NEVER incurs a transaction fee!
Click here to read our review of the Vietbet online sportsbook.