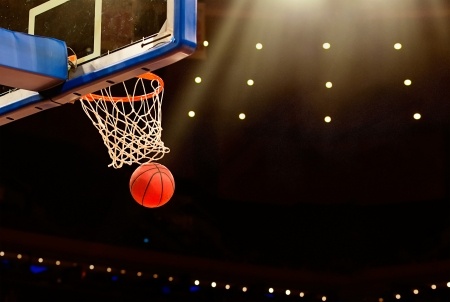 Well, the Loyola-Chicago Ramblers are shaping up to be one of the better stories of this college basketball season. Let's make it clear – and they certainly were touted by many people as a possible "sleeper" in this NCAA Tournament, but they were in a loaded region with other teams like Virginia, Arizona, Cincinnati and Kentucky, among others. But now they have a chance to be the "last man standing" and get to the Final Four. All they have to do is beat the Kansas State Wildcats in the Elite Eight game that takes place at 6:09 PM ET on Saturday at the Philips Arena in Atlanta. As CBS televises the game, VietBet customers can place wagers in real time, using the facilities available through Live Betting Ultra.
2018 March Madness Betting – Loyola-Chicago vs Kansas State:
In the 2018 March Madness Betting lines posted on this game at VietBet, Kansas State is the slight favorite:
Kansas State Wildcats -1.5
Loyola-Chicago Ramblers +1.5
Over 126.5 points -110
Under 126.5 points -110
Join Vietbet NOW to get 2018 March Madness Betting online! Enter promo code VIET35 good for a 35% Welcome Bonus up to $1,000.

2018 March Madness Betting: Loyola-Chicago vs Kansas State in the Elite 8 – CJ's Take:
Loyola has won its games in dramatic fashion, to say the least. In fact, their three victories have come by it total of four points. They are now 31-5 after their 13th straight triumph, beating Nevada 69-68 in a game where they overcame a 12-point deficit in the first half and held Nevada to just two points in the second ten minutes of action. Marques Townes had 18 points, and Loyola shot 61.5% from two-point range. We should make a note that the Ramblers played their eighth straight game under the total in that one.
Kansas State protecting Wade for its game against Kentucky, but their most productive offensive player could only go eight minutes in the 61-58 victory over their fellow Wildcats. Instead, the offensive star was Xavier Sneed, who at 22. That was his second-highest total this season, and it came at a great time. Now K-State, which was kind of an afterthought the Big 12 coming into these proceedings, has a chance to go to the Final Four, and might even be joining a couple of other Big 12 teams there.
Kansas State has allowed just 160 points in their three victories, but on the other hand, it's been a while since they reached 70. Here is the story with Wade, who sat out three games with a foot injury going into Thursday night's contest – he played eight minutes and really couldn't go any further. Coach Bruce Weber intended to limit him to 16, but obviously he could handle that, and he will be questionable for this ballgame. Can the Wildcats beat Loyola without him?
Well, their defense is ranked 14th in Efficiency, although their individual numbers against two-pointers and three-pointers isn't necessarily among the national leaders. In this tournament, however, they have shut opponents down from the outside. Between Kentucky, Maryland-Baltimore County and Creighton, they've given up 31% from downtown.
The Ramblers are coached by Porter Moser, a Rick Majerus disciple who makes sure they are very methodical on offense. They distribute the ball, take good shots, have balance (with five players averaging in double figures) and they are in the top 15 shooting both inside AND beyond the three-point arc. And they had better make their shots, because they are very poor on the offensive boards (ranked #332). They also try to make the opponent work extra hard to get off a good shot, but were not sure that K-State would mind, since they are pretty deliberate on the offensive end themselves. What might hurt the Wildcats is the fact that Wade was their best three-point shooter, hitting 44%, and without him – or with him limited – there are fewer options. So it might be too much to ask for these 'Cats to get past the legitimate Cinderella story of this tournament – a team that knows how to play the close ones.
VietBet has a great deal for you – it includes a generous free play bonus, along with reduced juice, which gives you better odds to work with…………If you want to keep the excitement going, you can take advantage of what Live Betting Ultra has to offer, and deposits can be made with a Visa card, person-to-person transfers, such as Western Union, or the virtual currency of Bitcoin, which is fast and easy with their automated system, and never incur a transaction fee!
Click here to read our review of the Vietbet online sportsbook.