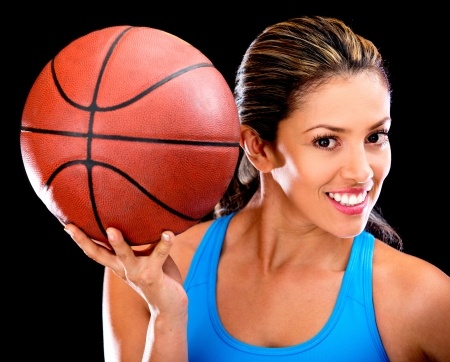 The Villanova Wildcats have spent a significant amount of time in the #1 spot in the polls, and they are generally regarded to have the most efficient offense in the country. On Sunday they will have a chance to get to the Final Four as they tangle with the Texas Tech Red Raiders in a game that starts at 2:20 PM ET at the TD Garden in Boston. Remember that if you are a VietBet customer you're going to have a chance to get reduced juice before the game starts, and then, after the opening whistle, you can keep the action going with Live Betting Ultra.
2018 Elite 8 Odds – Villanova Wildcats vs. Texas Tech Red Raiders:
In the 2018 Elite 8 Odds that have been posted online for this game by the folks at VietBet, Villanova is the favorite:
Villanova Wildcats -6.5
Texas Tech Red Raiders +6.5
Over 144.5 points -110
Under 144.5 points -110
Join Vietbet NOW to get 2018 Elite 8 Odds online! Enter promo code VIET35 good for a 35% Welcome Bonus up to $1,000.

2018 Elite 8 Odds: CJ's Take on Villanova vs Texas Tech:
Villanova, of course, was the national champion two years ago, but last year they were knocked out of the NCAA Tournament by Wisconsin in the Round of 32. They've lost only four times on the season – to St. John's, Providence, Creighton and Butler – and they got a scare against the Friars in the Big East tournament before winning in overtime. You would think that a team averaging a nation-leading 87 points a game would be playing at an incredibly fast pace, but the fact is that the Wildcats take up 17.8 seconds on the shot clock, with is 221st nationwide. They don't turn it over much (only 14.9% of possessions), so this is a team that is going to test both the patience and the range of any defense it faces.
That, of course, includes Texas Tech, which has been pretty outstanding in most areas of defensive play, surrendering just under 33% from the three-point arc and 45% from two-point range (13th-best in the country). The Red Raiders, who are listed #3 in Adjusted Defensive Efficiency (in KenPom.com) beat Purdue 78-65 on Friday. They were below 30% from downtown, but Keenan Evans did what he does best, getting to the line to score nine of his 16 points.
Texas Tech comes into this game at 27-9 straight-up (15-16 ATS), while Villanova is 33-4 SU and 25-12 against the number, which is something very critical to remember here.
Villanova was caught somewhat off balance by the West Virginia press, at least at first, but they recovered enough to chalk up a 90-78 victory. They did commit 16 turnovers, but the Mountaineers could not stop Jalen Brunson, who had 27 points, and as a team Villanova made thirteen triples.
Remember another storyline for this game, which is that Chris Beard's Texas Tech team likes to force turnovers. But we doubt that Villanova, which, as mentioned, doesn't cough up the ball so often, and has already conditioned itself to facing a number of presses and traps, will be fazed.
Zhaire Smith (28th in the country in Offensive Rating) figures into this somehow, as does Justin Gray, the 6-6 swingman who is one of the "glue guys" Beard keeps referring to. But Evans needs to penetrate and dish off, OR preferably get to the line, and the 6-98 Omari Spellman is about the closest thing 'Nova has to a shot-blocking intimidator.
VietBet brings you a tremendous free play bonus, and to keep you satisfied they give you reduced juice for for value in your March Madness betting……..Live Betting Ultra enables real-time wagering during the game, and you can deposit with Visa, person-to-person transfers (like Western Union) and the virtual currency of Bitcoin, which is fast and easy with their automated system, and NEVER incurs a transaction fee!
Click here to read our review of the Vietbet online sportsbook.