2017 NFL Wild-Card Playoff Game Odds – Kansas City Chiefs vs Tennessee Titans
The Case for the Kansas City Chiefs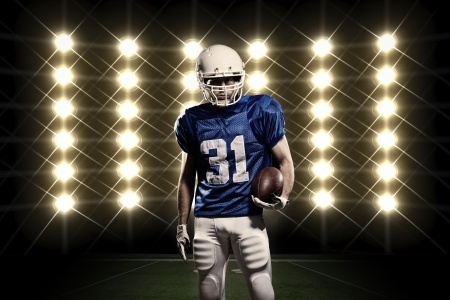 The Kansas City Chiefs got off to the kind of start that made them look like instant Super Bowl contenders, winning their first five games and doing so with a lot of authority. Then they inexplicably went into a slump, dropping six of their next seven. But now they appear to be rebounding, with four straight wins as they take some momentum into their AFC wild-card round playoff matchup against the Tennessee Titans, which will begin at 4:30 PM ET on Saturday at Arrowhead Stadium in Kansas City. Remember that if you are a VietBet customer, you can place wagers even after the opening kickoff as you take advantage of what is available through Live Betting Ultra.
Titans vs Chiefs – 2017 NFL Wild-Card Playoff Game Odds:
In the NFL playoff betting odds posted on this game by the folks at VietBet, Kansas City is the solid favorite in this one:
Kansas City Chiefs -8.5
Tennessee Titans +8.5
Over 44.5 points -110
Under 44.5 points -110
Join Vietbet NOW for 2017 NFL Wild-Card Playoff Game Odds online.
US PLAYERS WELCOME!
Enter promo code VIET35 good for a 35% Welcome Bonus up to $1,000.

Titans vs Chiefs – NFL Betting Preview
Kansas City captured another AFC West title this season, with a 10-6 straight-up record (also 10-6 ATS), but when they went into their slump, that's when the Los Angeles Chargers got hot, so they received an unexpected challenge. Fortunately for them, they were able to beat the Chargers twice this season, and the Oakland Raiders and Denver Broncos had disappointing seasons, making the task easier. And what can you say about Alex Smith? Smith, who has probably never received enough respect, had the highest quarterback rating in the NFL this season, and aside from 26 touchdown passes, threw only five interceptions. He does just what Andy Reid wants him to do in this offense, but this season he took it to another level, because he had a wide receiver who can help him stretch the field. Tyreke Hill has been known primarily as a tremendous kick returner, but he was integrated into the regular offense and became a game-breaker, finishing up the season with 1183 yards and seven touchdowns on the receiving end of Smith's passes. Unbelievably, Smith did not receive enough votes to get into the Pro Bowl, although it is likely that one of the three quarterbacks – Tom Brady, Ben Roethlisbergererger and Philip Rivers – will opt out of that game, for one reason or another, clearing the way for Smith to go.
This year, the Chiefs had two different receivers over 1000 yards. Aside from Hill, there was Travis Kelce, one of the more reliable tight ends in the NFL. He had eight touchdown catches and 1038 yards, averaging 12.5 per catch. He is somebody Tennessee definitely has to stop. And it is likely that the Titans will have to create their own opportunities, as Kansas City committed fewer turnovers on a per-drive basis than any other team in the NFL.
Smith has now thrown for 3000 yards with less than 10 interceptions for five consecutive years, and he is the only quarterback in the history of the NFL who has done that. Still, one of Kansas City's bugaboos is being able to convert red zone opportunities into touchdowns. They finished 29th in the NFL in that category, and having to settle for field goals would impact their ability to cover this number.
However, in their favor is the fact that all nine of their wins with the starting lineup in place (we leave out the season-ending win over Denver, where starters were rested) have come by seven points or more, so they can create a margin. What they's really love to do is to break this home playoff hex; the Chiefs have not won a playoff game at Arrowhead since 1994. In fact, it will be almost 24 years to the day since they have done that when they take the field.
When they are at their best, this Kansas City team can play with anyone. That was proven in the first two games of the regular season, when they scored victories over the New England Patriots and Philadelphia Eagles, both of whom achieved the top playoff seeds in their respective conferences. We are thinking that even though their defense was somewhat challenged this season, the Chiefs' task will be a little easier, since DeMarco Murray – a former NFL rushing champion – will not be available for Tennessee.
VietBet gives you are great playoff home, with reduced juice, which gives you more value in the NFL playoff betting odds…… Remember that you can continue the action even after the opening kickoff with Live Betting Ultra, and deposits are very easy, as you can use your Visa card, person-to-person transfers or the virtual currency of Bitcoin, which is fast and easy with their automated system!
The Case for the Tennessee Titans
Some people have made the argument that the Tennessee Titans backed into the playoffs, but when you have completed a sweep of the team that won your division, it's pretty hard to make that case. Not that it really matters to this team, which is in the post-season for the first time since 2008. The Titans take to the road, as they'll play the Kansas City Chiefs on Saturday at 4:30 PM ET at Arrowhead Stadium in Kansas City. ESPN will televise the game, and while VietBet customers are watching it live, they can make wagers in real-time, using the facilities provided through Live Betting Ultra.
The Titans (9-7 straight-up, 7-8-1 ATS) were neck-and-neck with the Jacksonville Jaguars for much of the season, but then they went into a little tailspin, losing three consecutive games before they bounced back and defeated Jacksonville 15-10 in the season finale. Admittedly they struggled on offense last week, with only 232 yards, but they were able to win both games against the Jaguars, who are the AFC's #3 seed. Marcus Mariota did not have a great season, throwing for 13 touchdowns and 15 interceptions, but he came up big in the finale, with 60 rushing yards, and his mobility is going to be a real asset against the Chiefs. The wide receiver corps for this team is not the most threatening in the NFL, but the most reliable receiver is Delanie Walker, and he is one of the league's best at the tight end position (74 catches, 807 yards).
What will possibly handicap Tennessee in this one is the fact that they will quite possibly be playing without DeMarco Murray, who has a serious ankle sprain. Murray is a former NFL rushing champion, although he was somewhat disappointing this season, averaging only 3.6 yards per carry. Fortunately, the Titans have a Heisman Trophy winner to insert into the featured back slot, as Derrick Henry actually ran for more yardage than Murray this season, with 744 on the ground. And he had a spectacular 66-yard catch-hand-run in last weekend's game.
One of the things you have to like about the Titans is their ability to stuff the run up front. Tennessee has allowed only 3.6 yards per carry, and in that way they have the ability to slow down high-flying rookie Kareem Hunt. And they are better than Kansas City when it comes to putting pressure on opposing passers, with 42 sacks (the Chiefs have only 31). The Titans are little better than Kansas City when it comes to converting touchdowns in the red zone (ranked 20th in the NFL), and one thing that might inspire some confidence is the fact that they beat KC last season (19-17) in a game where ground attacks really dominated, as the teams combined for 306 rushing yards. That's probably the kind of game Tennessee coach Mike Mularkey would like to turn this into. When he assumed the job on a full-time basis, he talked about playing "smash mouth" against opponents. Admittedly they might have a harder time doing that without Murray, but when you have a quarterback like Mariota, who can both improvise and also run designed plays from scrimmage, you can possibly affect one of those hidden edges.
And remember that at VietBet, they welcome you with a great free play bonus and a very reasonable rollover, and then you can take advantage of reduced juice, which helps to avoid laying the customary -110 on gridiron action…… Challenge the pro football playoff odds as they are ever-changing during the game with Live Betting Ultra, and to get all of it started, you can make deposits with your Visa card, person-to-person transfers or the virtual currency of Bitcoin, which is fast and easy with their automated system!
By Charles Jay
Click here to read our review of the Vietbet online sportsbook.